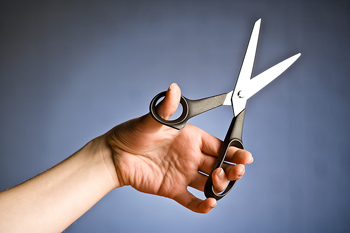 According to the "experts," couponing is the trendy thing to do these days. There are even reality shows to remind us of this fact. But when did a means of providing for my family become the "in" thing to do?
Is Couponing "Cool" Now?
I wasn't the "cool kid" in school by any stretch of the imagination so it's nice to know I'm doing something "hip" these days. Yet, I've been doing it for years.
I've been a casual couponer in some since I moved out of my parents' house. Even before that, many of my early childhood memories involved clipping coupons with my mom and finding good deals. We weren't following any trends; my mom was teaching me responsibility and how to follow a budget.
When I began serious couponing in 2008, it had nothing to do with what others were doing. It was a desire to save my family money. Once I stumbled on websites and blogs that showed me how to combine sales and coupons, I was hooked.
The Statistics Speak for Themselves
Statistics don't lie. There definitely has been a shift in coupon usage since the economy took a nose dive in 2009. In fact, marketing experts say coupon redemption shot up 27% in 2009, the 2nd highest increase in history.
Another interesting statistic is that Internet printable coupon redemption skyrocketed by 263% in 2009! That is a trend worth noting!
Some experts predicted that coupons were headed to extinction before that recession in 2009. But those experts weren't sitting in my living room floor watching TV with me while I clipped coupons and matched them up with my grocery list for a few hours each week back then either.
What Does the Future Hold?
Will coupon usage disappear when the economy rebounds in the future? For my family, I can honestly say it would be foolish to abandon something that has saved us 50% to 80% consistently on our grocery bill for 3 years straight.
This savings translates into hundreds of dollars each month we can be putting into our children's education funds or some other more worthy goal, instead of our bellies. So for our family, "No way!" We will continue to do what we're doing regardless of what the economy does.
This, of course, is much to the dismay of my children who will continue to hear my loving response, "I'm sorry, honey, but we don't have a coupon for that" every time we grocery shop.
No matter what Mr. Expert says, couponing is not a trend in my family. It's a way of life.
Robyn Adams loves to learn how to coupon and keep up with all the latest deals on "The Couponing Journey." She's a "wanna be" Type A personality who spends her days keeping up with two energetic little boys when she's not chasing down bargains. She also wrote the successful ebook "30 Ways to Slash Your Budget in 30 Days" available for free download on her website.