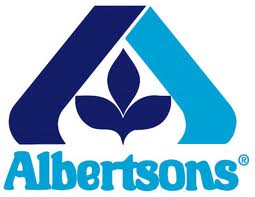 Thanks to Kati and Melisha at True Couponing for compiling a list of the best deals to be found at Albertsons Florida this week.
New to couponing? Read up on what all of these abbreviations mean first in my quick reference guide.
Kellogg's Rice Krispies Treats or Pop Tarts (8 ct.), $1.99
$1/3 Kellogg's Pop-Tarts, exp. 7/10/11 (RP 05/15/11)
$1/2 PopTarts Product, exp. 3/31/12 (Kellogg's Great Days Booklet)
$0.55/1 Kellogg's Pop Tarts, exp. 6/30/11 (Peelie)
As low as $1.44 ea. after coupon!
Kraft BBQ Sauce (16.25-18 oz.), $0.79
$0.55/1 Bull's Eye or Kraft Barbecue Sauce (Kraft Food & Family)
$0.24 ea. after coupon!
Coke, Diet Coke or Sprite (12 pk. 12 oz. cans), 4/$10
Limit 4
$1/3 Coca-Cola Product, exp. 7/31/11 (Coca Cola 125 Years of Summer Fun)
$2.16 ea. wyb 3 after coupon!
Seedless Green Grapes, $0.99/lb.
Yellow Corn In the Husk, 4/$1
Green Cabbage, $0.59/lb.
Check out True Couponing for more deals!