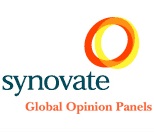 Many of you have written asking for other legitimate survey companies similar to Pinecone Research. While I'd consider Pinecone to be in a league of their own, Synovate Global Opinion Research is another survey company that I used to take surveys through a few years back.
The main difference between Pinecone and Synovate is that you will not earn cash for every survey. With Synovate, you'll earn points that you can redeem for cash once you reach a specified threshold.
Keeping in mind that I haven't had time to take many surveys lately, I remember the redemption levels to be fairly attainable and the frequency of surveys to be moderate. I also recall being offered product tests from time to time, along with more in depth focus group opportunities, both offering points toward cash.
If you have a more recent experience with Synovate, I'd love to hear your thoughts and opinions on them!