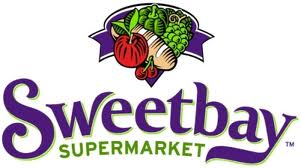 Thanks to Melisha at True Couponing for compiling a list of the best deals to be found at Sweetbay Supermarket this week.
New to couponing? Read up on what all of these abbreviations mean first in my quick reference guide.
Quaker Instant Oatmeal (10.9-15.1 oz.), $2.99
$1/3 Quaker Life Cereal, Oatmeal Squares Cereal or Instant Oatmeal (12 to 24 oz.), exp. 10/22/11 (Pepsico Moments)
$2/1 Quaker Instant Oatmeal Chocolate Chip or Honey Bun Flavors, exp. 11/30/11 (ALL YOU Oct '11)
$0.99 ea. after coupon!
My Essentials Canned Vegetables (11-15.25 oz.), $0.64
Snapple Tea (64 oz.), $1.99
StarKist Chunk White Tuna in Water (5 oz.), 4/$5
$1/1 Starkist Product , exp. 12/31/11 (ALL YOU Sept '11)
$0.25 ea. after coupon!
My Essentials Orange Juice (64 oz.), $2.08
Check out True Couponing for more deals!