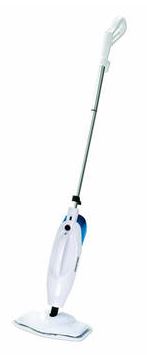 If you are in spring cleaning mode, then you might want to check this out! Today at Tanga you can purchase the Steam Tiger Quad Steamer for $55.99!  This comes with 10 FREE Attachments, plus, shipping is FREE! Amazon has this steamer priced at $69.98!
Steam Tiger Quad Steamer
Bring the natural power of steam heat to everyday household tasks with the Steam Tiger Quad All In-One Steamer. Just snap the easy-on, easy-off attachments into place to transform your Steam Tiger Quad into a:
Steam Mop
Steam Cleaner
Steam Duster
Garment Steamer
Drawing on 1200 watts of power, this light weight cleaner emits pressurized steam heat that easily cuts through dirt and grime. With this versatile device, you can accomplish heavy-duty household cleaning tasks without exposure to toxic fumes or chemicals.