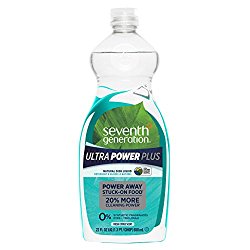 Here's a great deal if you're filling an Amazon Prime Pantry Box! Right now you can add Seventh Generation Ultra Power Plus Natural Dish Liquid to your Prime Pantry box for $2.99.
What is Prime Pantry?Prime members can shop for groceries and household products in everyday package sizes (for example, a single box of cereal) with Prime Pantry. Prime Pantry allows Amazon to expand its selection and offer thousands of items to Prime Members that are cost prohibitive to ship for free individually.
Thanks, Jungle Deals & Steals!