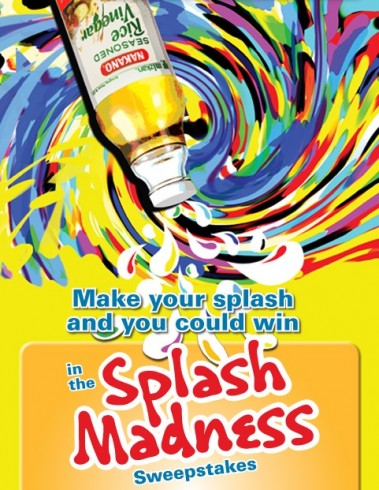 It's Saturday again and that means another round of Saturday Sweeps. Come back each Saturday, and I'll share my favorite sweepstakes for the week. I'd love to hear about a DSM reader winning big!
Enter the Nakano Splash Madness Sweepstakes by liking their Facebook page, filling out the form and entering your favorite "splash tip" using NAKANO's Seasoned Rice Vinegars for a chance to win a new refrigerator, a juicer/blender or a Nakano prize pack. Need help with a splash tip? Nakano has you covered with easy examples of how to add a bit of character to your dinner menu. Ends 5/17, and you can enter daily to increase your chances of winning!
Are you excited for Cars 2? All your friends are back, and they have a car for you! Enter the Agent on a Mission Sweepstakes for a chance to win one of 18,000 prizes, including a new car. Good luck!
Mother's Day is around the corner. Head over to Parents Magazine to enter the Celebrate Mom Sweepstakes, and you could win $5,000 and a boquet of flowers on mom's door once a month for 12 months.
Kellogg's is giving a bit to the community this April, asking you to enter the Earthy Day 2011 Sweepstakes for a chance at a Ford Fusion 2011 Hybrid car.
See the previous Saturday Sweeps for more chances to win!
Nakano provided compensation for this post. All opinions are my own.