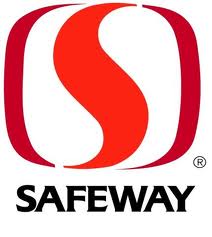 Thanks to Angela at Frugal Living NW for compiling a list of the best deals to be found at Safeway this week.
New to couponing? Read up on what all of these abbreviations mean first in my quick reference guide.
Because Safeway coupon policies vary across different regions, you should verify your local store's policy on doubling coupons. All matchups include doubled coupons.
Jell-O Gelatin (.6-6 oz)- $0.99 with in-ad coupon
$1/2 Jell-O Ready To Eat Pudding printable
As low as $0.49 ea. after stacked coupons!
Hefty Trash Bags (20-80 ct.)- $8.49
$1/1 Hefty Waste Bags, exp. 3/31/13 (RP 01/06/13 #2)
$3.99 ea. after doubled coupon
B1G1 Mt. Olive Pickles
$1/1 Mt. Olive Pickles, Peppers or Relish, exp. 3/10/13 (SS 01/20/13 R)
Wreck it Ralph Blue Ray Combo-, $26.99
Get Mott's Applesauce Snack & Go, Fiber One Kids Bars, & Jolly Time Popcorn FREE wyb Wreck it Ralph
$7/1 Wreck-It-Ralph Blu-ray Combo printable
$19.99 ea. after doubled coupon!
Belvita Biscuits- $2.00 wyb 4
$1/2 Belvita Breakfast Biscuits, exp. 3/9/13 (SS 01/20/13 R)
$1.25 ea. wyb 4 after doubled coupon!
Check out Frugal Living NW for more deals!