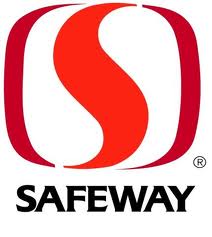 Thanks to Angela at Frugal Living NW for compiling a list of the best deals to be found at Safeway this week.
New to couponing? Read up on what all of these abbreviations mean first in my quick reference guide.
Because Safeway coupon policies vary across different regions, you should verify your local store's policy on doubling coupons. All matchups include doubled coupons.
Tyson Breaded Chicken (22-30 oz.)- $5.00
$0.75/1 Tyson Bagged Breaded Chicken Strips, exp. 4/20/13 (SS 01/27/13 R)
$3.75 ea. after doubled coupon!
General Mills Cheerios (8.9 oz.)- $1.67
$0.50/1 Cheerios Original Cereal, exp. 3/9/13 (SS 01/27/13 R)
$0.67 ea. after doubled coupon!
General Mills Frosted Toast Crunch- $1.67
$1/3 General Mills Cinnamon Toast Crunch, Cocoa Puffs, Lucky Charms, Trix, Reese's Puffs, Cookie Crisp, Golden Grahams, Kix, Frosted Toast Crunch, Peanut Butter Toast Crunch or Dora The Explorer Cereal, exp. 4/6/13 (SS 02/24/13 R)
$1.17 ea. wyb 3 after doubled coupon!
Welch's Juice Cocktail (59-64 oz.)- $1.99
$1/2 Welch's Refrigerated Juice Cocktails or Healthy Start 100% Juice printable
$1.49 ea. wyb 2 after coupon!
Yoplait Go-gurt or Trix Yogurt (4 or 8 pk.)- $1.88
$0.75/2 Yoplait Go-GURT Yogurt or Yoplait printable
$1.51 ea. after coupon!
Check out Frugal Living NW for more deals!