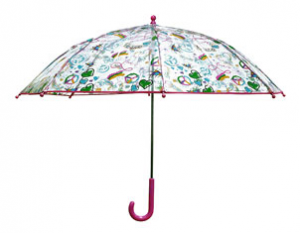 If you haven't used your $20 Rue La La credit that was offered a few weeks ago, here's a great opportunity. The Rue La La Stylishly Done Rainy Days boutique just opened up, and you can score kids' umbrellas completely FREE after credit — with $3.15 left over!
These are listed under kids' accessories, and I'm willing to bet these will sell out quickly. Lots more styles to choose from!
Unfortunately the credit is no longer available, but you can still sign up for Rue La La here!
(Thanks, 4 Our 2 Cents!)