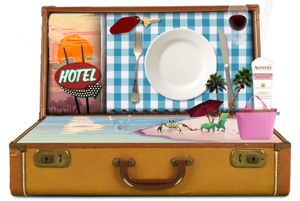 Earn 65 easy RecycleBank points in the new Green Your Vacation Contest today!
Earning in the Green Your Vacation Contest is easy:
Click to enter the Green Your Vacation contest.
Click on Beach at the top of the page.
Click on the book, swimmer, hotel sign, keychain, plate, sunscreen, and beach tote to earn 65 points!
Redeem your RecycleBank points for high-value coupons, free product coupons, magazine subscriptions and more. My favorite prize is the FREE Wonderful Pistachios coupon — there's no minimum price or size on it, so you can score one of the huge bags totally FREE!