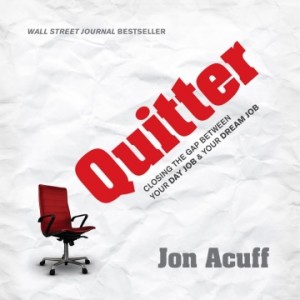 Right now on Noisetrade you can get Quitter (Audiobook) by Jon Acuff for FREE! Here's how:
Visit Noisetrade.
Click the "FREE Download" button and enter your email address and postal code to "Get a Download Code".
Your download link will be sent to your email address.
Check your email and click on the link to begin your download.
Enjoy your FREE AudioBook!
Thanks, Northern Cheapskate!