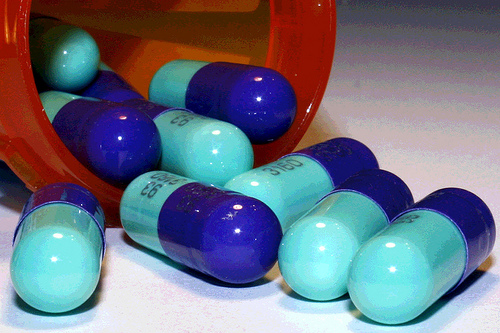 We need to fill a couple of prescriptions for my husband and oldest son today, so I've been scouring the Internet for coupons to save of course! I thought I'd share my finds, because I know this is an area that can become quite expensive for many.
Up to a $10 Kmart Gift Card — Fill any new or transferred prescription at a Kmart Pharmacy, and you can earn up to a $10 Kmart gift card. The value of the gift card will equal the amount paid for the prescription (co-pay plus amount reimbursed by insurance, or if no insurance, the retail price) up to a maximum of $10. Expires 5/22/10.
$20 OYNO at Meijer — On Page 24 of the weekly ad there is a coupon valid for $20 off your next order with any new or transferred prescription at Meijer. They always have extra fliers in store, so grab one on your way in. Expires 4/30/10.
Up to $50 Rite Aid Gift Card — Get a $25 Rite Aid gift certificate when you transfer a prescription. Redeem this twice per customer in any 6-month period for up to $50. Expires 5/31/10.
It looks like we'll be heading to Meijer since we don't have a Rite Aid near us. Plus they have some great grocery deals this week — stay tuned for those!
Do you know of any other prescription coupons that are currently available?