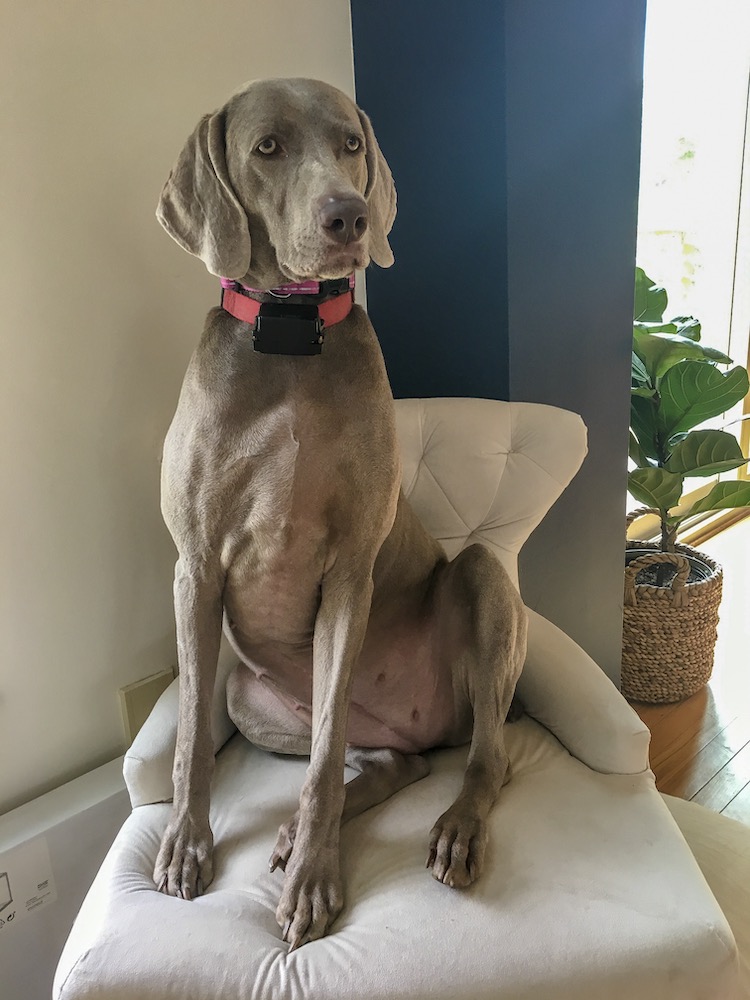 Disclosure: Sponsored by Mirum, all opinions are my own. Thank you for supporting the brands that support this site!
This is Scarlet. She embodies everything you've ever heard about Weimaraners: she's energetic, ornery, mischievous, and possibly just a little too smart for her own good. As you can see, she thinks she's queen of the house.
But for all of her quirks, she also happens to be sweet, lovable, and fiercely loyal. Large families have a tendency to be a little loud and crazy, so she fits right in, and we love her and consider her part of our family…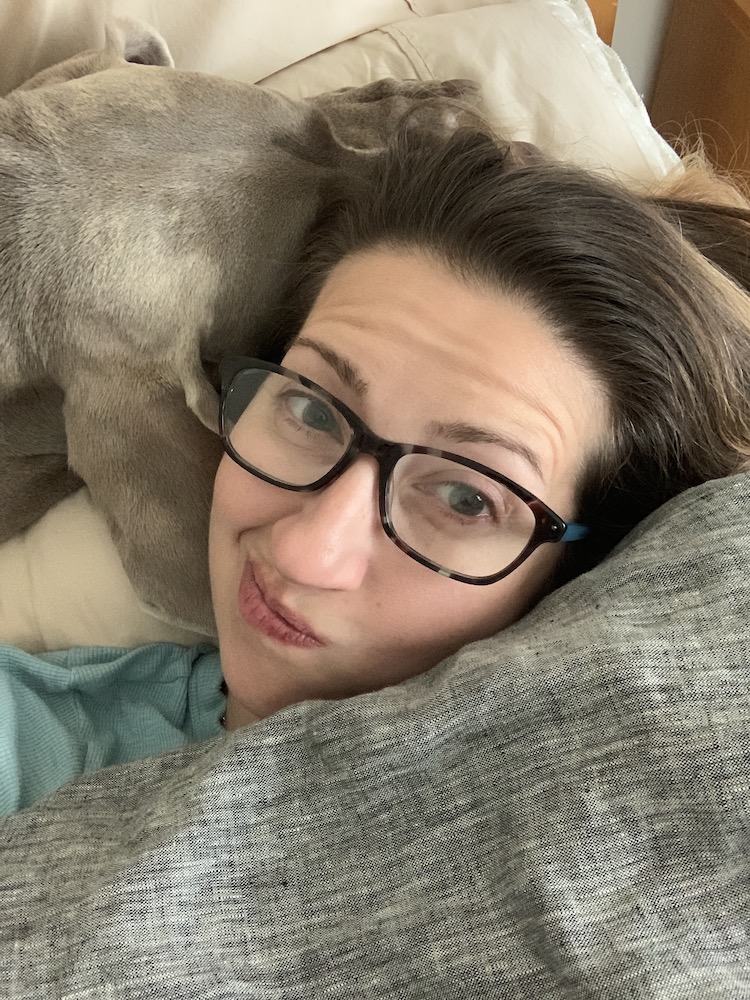 I'd say I'm a pretty laid back mom to my growing humans, and I take the same approach as a pet mom. I've never been one to rush my kids to the doctor every time they sneeze, sniffle, or cough, so why would I treat my pet any differently?
Instead, I exercise a little common sense and monitor the situation carefully. And far more often than not, a trip to the doctor/vet is completely unnecessary.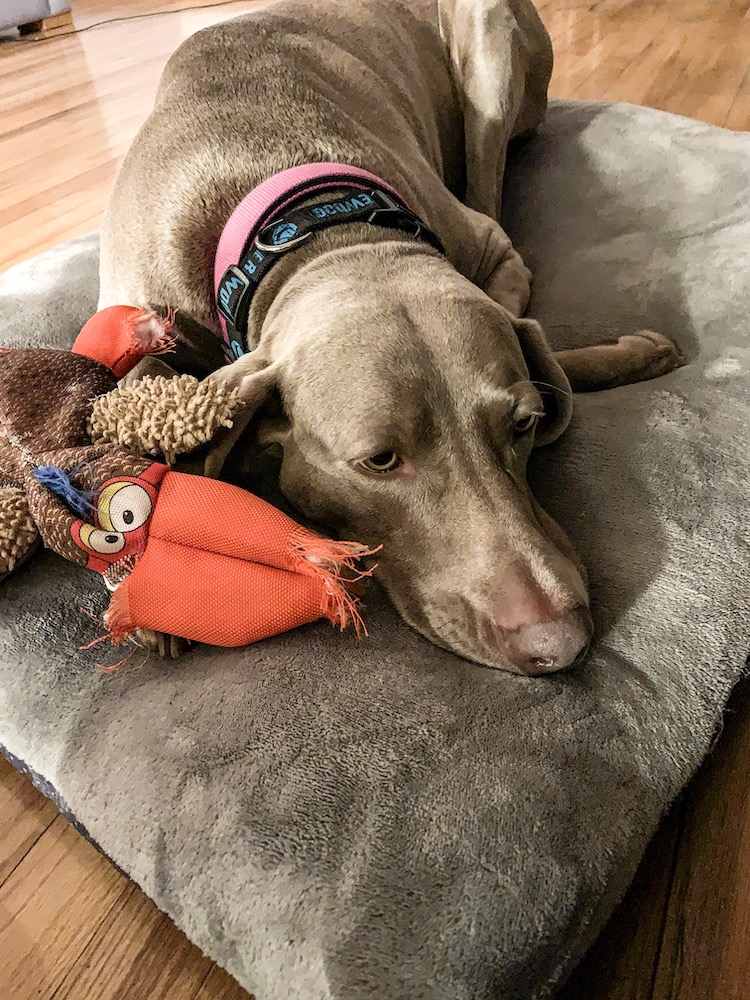 For example, ticks and fleas… First of all, getting fleas and/or ticks is NOT a pet parent fail — it happens, you know? If you live in an area where ticks abound, I'm sure you know how to safely remove them from your kids, which easily translates to removing them from your pets. And fleas? While annoying to deal with, they're certainly not life threatening.
So instead of making a costly visit to the vet, we just prevent ticks and fleas altogether with PetArmor Plus. Its fast-acting, waterproof formula helps break the flea life cycle by killing flea eggs and larvae for up to 12 weeks, as well as killing ticks that may transmit Lyme disease. When used as directed, PetArmor Plus can not only stop current infestations, but it can also help prevent reinfestation.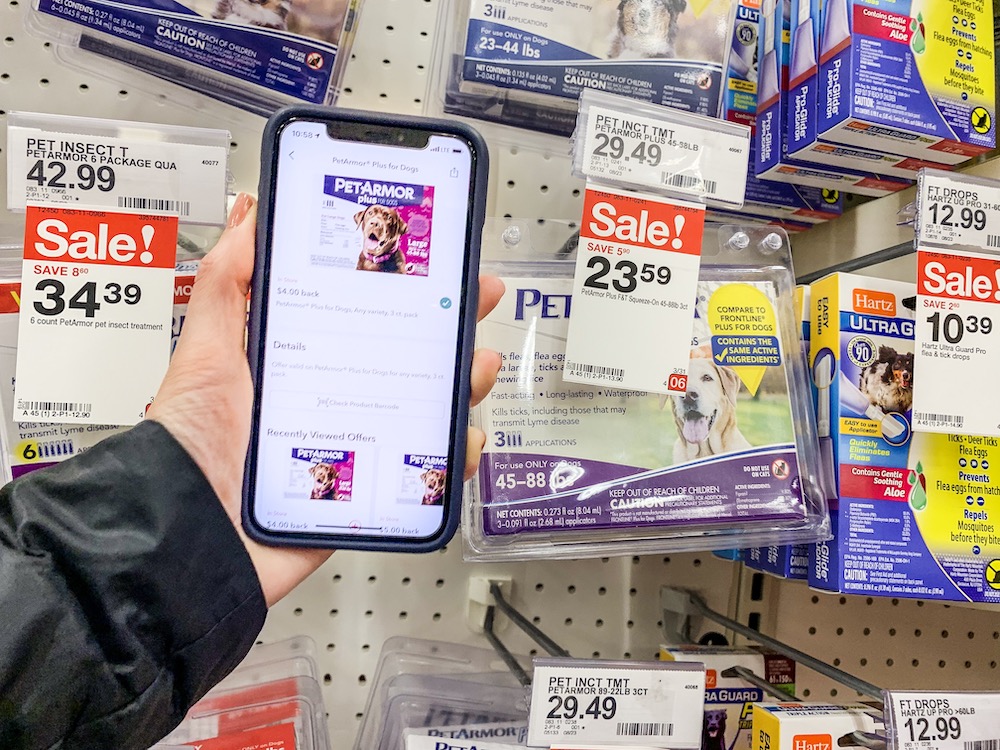 PetArmor Plus is truly an easy and affordable way to treat your pup for fleas and tick AND prevent future problems. But right now? It's even more affordable, thanks to an awesome sale at Target, plus a new Ibotta offer. Pick up a 3-application package for just $19.59 after sale and rebate!
PetArmor Plus for Dogs (3-pk.), 23.59 (on sale)
$4/1 PetArmor Plus for Dogs (Ibotta Deposit) [Any variety, 3-ct. pack]
$19.59 after sale and rebate!
I love the convenience of being able to pick up PetArmor Plus at Target. You know, along with all of my other necessities (and the inevitable non-necessities, LOL).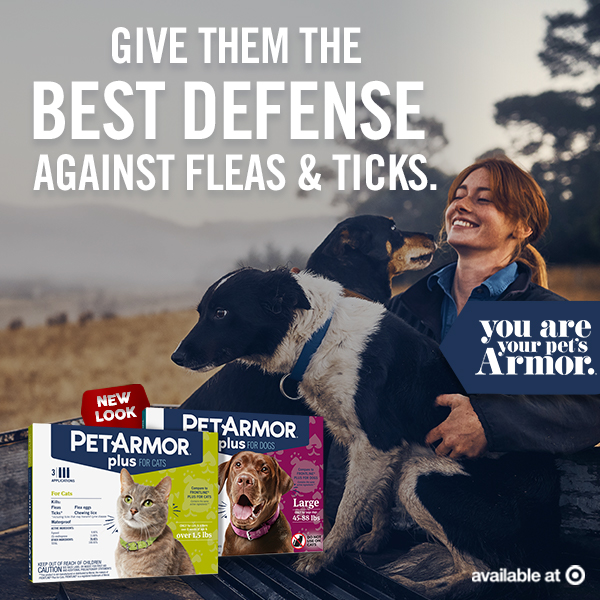 As with all good things, this sale won't last forever — so head to Target to snag this PetArmor Plus deal now! Because fleas and ticks are a year round problem, even in the colder months, you know…