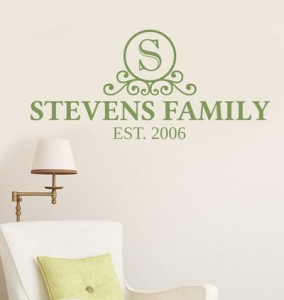 Today's Belle Chic sale includes Personalized Vinyl Wall Decor for as low as $6.99 and they have quite a few neat designs to choose from! Add some flair to your family room or personalize your child's room with a cute custom wall decal.
Have you ever shopped at BelleChic?
BelleChic is your place to buy handmade goods from the world's best artisans. Be inspired by their artistry, passion, and creativity while you discover BelleChic – "the beautiful style."
Not only will you find savings of up to 75% off, you'll meet your new favorite designers. In short, it's the best of the best of handmade.