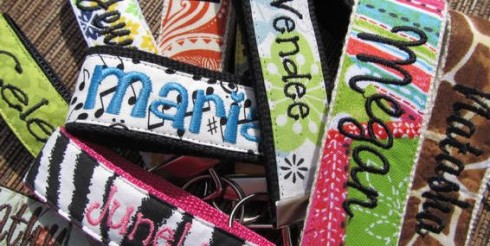 Belle Chic is a site that features some wonderful items,  and I love that they are usually handmade by creative artisans. Today's Belle Chic sale includes Personalized Key Fobs for only $6.99 plus $2.75 shipping.
Personalized Key Fobs
You are going to love this key fob. They make fantastic gifts. With a comfortable band of 10″, it's long enough to slide easily onto your hand, but restrictive enough to stay in place while you're running around. Perfect for Mother's Day, Teacher Gifts, Bridal Party Gifts etc. Note: Name can be up to 12 letters long.

Have you ever shopped at BelleChic?
BelleChic is your place to buy handmade goods from the world's best artisans. Be inspired by their artistry, passion, and creativity while you discover BelleChic – "the beautiful style."
Not only will you find savings of up to 75% off, you'll meet your new favorite designers. In short, it's the best of the best of handmade.