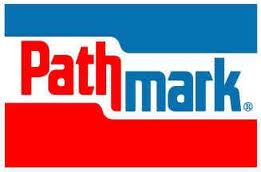 Thanks to Cindy at Living Rich With Coupons for compiling a list of the best deals to be found at Pathmark this week.
New to couponing? Read up on what all of these abbreviations mean first in my quick reference guide.
Red Pack Canned Tomatoes – $0.78
$0.55/3 Red Gold, Red Pack, or Tuttorosso Canned Tomatoes printable
$0.41 ea. wyb 3 after coupon!
Yoplait Greek Yogurt Cups – $0.98
Price drops to $0.78 wyb 12 Mix and Match
$0.50/1 Yoplait Greek Yogurt Cups printable
$1/5 Yoplait Greek Yogurt, exp. 4/19/14 (SS 02/23/14 R)
As low as FREE after coupon!
Cabbage – $0.17
Goya Beans – $0.68
$1/6 Goya Blue Label Premium Beans printable
$1/5 Goya Low Sodium Beans printable
$5/$20 Goya Food Products (SavingStar Deposit)
$5/$20 Goya Food Products via Upromise Deposit
As low as $0.48 ea. after coupon!
Pennsylvania Dutch Noodles – $1.48
$1/2 Golden Grain Pasta, Anthony's Pasta or Pennsylvania Dutch Noodles printable
$0.98 ea. wyb 2 after coupon!
Check out Living Rich With Coupons for more deals!