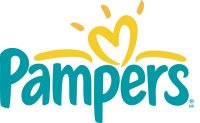 There's another new 10-point Pampers Gifts to Grow code available. Just head over to Pampers Gifts to Grow and enter JUSTFOROURFANS1. This code expires 1/19/10.
Thanks, Lindsay and Tanisha!
More Pampers Points:
WELCOMEBONUS089, 10 pts.
WELCOME2VILLAGE, 10 pts.
WELCOME2GTG0809, 10 pts.
WELCOME2GTG2010, 10 pts.
OHAMANDAAWGTG08, 10 pts.
THRIFTYMOMMYGTG, 10 pts.
STARTEARNINGNOW, 10 pts.
GROWWITHVILLAGE, 10 pts.
JUSTBECAUSE2009, 10 pts.
JOINTHEFUNGTG09, 10 pts.
GRATUIT89102009, 10 pts.
XKCMYXFVD96VXVK, 30 pts.
To my knowledge, these are all still valid codes, but as I've already entered them in my account, I can't tell if any have expired. If one doesn't work and you've verified in your account that you haven't used it in the past, please let me know so I can update the list!