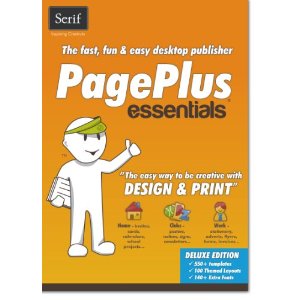 Be one of the first 4,000 customers to download PagePlus Essentials software
totally FREE from Amazon! Available for Windows Vista or XP.
PagePlus Essentials makes it a breeze to design and print stunning projects like cards, posters, newsletters and more with its amazing combination of powerful and easy-to-use desktop publishing features. It's so easy to go from a blank page to a fantastic design just by dragging and dropping whatever you want onto your page – it's that simple!
Thanks, Freebies4Mom!