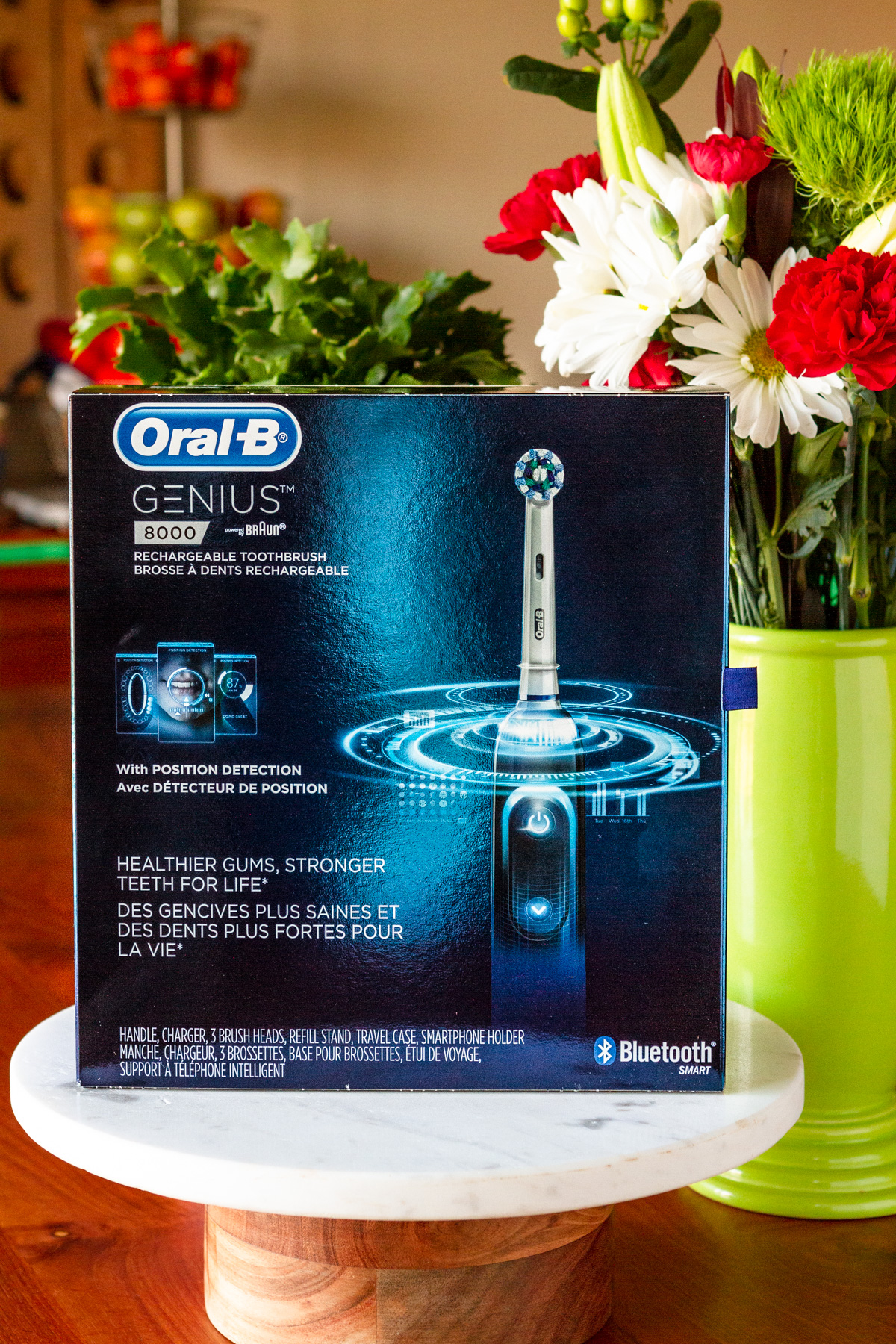 This is a sponsored conversation on behalf of Oral-B; all opinions and text are my own. Thank you for supporting the brands that support this site!
Give a loved one (or yourself for that matter) the gift of better oral health this holiday season with this stellar deal on an Oral-B Genius 8000 rechargeable toothbrush. Get it on Walmart.com right now for just $119.94 after a $30 Instant Rebate!!! Just use promo code ORALB8000 at checkout to receive an additional $30 off the current price of $149.94.
Not familiar with the Oral-B Genius 8000? Well, let me give you the scoop… The Oral-B Genius 8000 is simply loaded with features that make having healthier teeth and gums and a sparkling smile a total cinch! A few highlights:
1| Position Detection — this fun feature helps ensure that you're brushing every area of your mouth for the perfect amount of time. I thought I was on top of my brushing habits, but my results show I clearly still have some work to do!
2| Triple Pressure Sensor — I know I have a tendency to press too hard while brushing, so I love that my toothbrush alerts me that I'm brushing too vigorously by activating the Smartring light. Every time I see it light up, I know it's time to back off a bit!
3| Oral-B App — yes, this super smart toothbrush can even connect to your smartphone, providing you realtime feedback on your brushing habits. AND it can also share your brushing data with your dentist, who can then input customized guidance!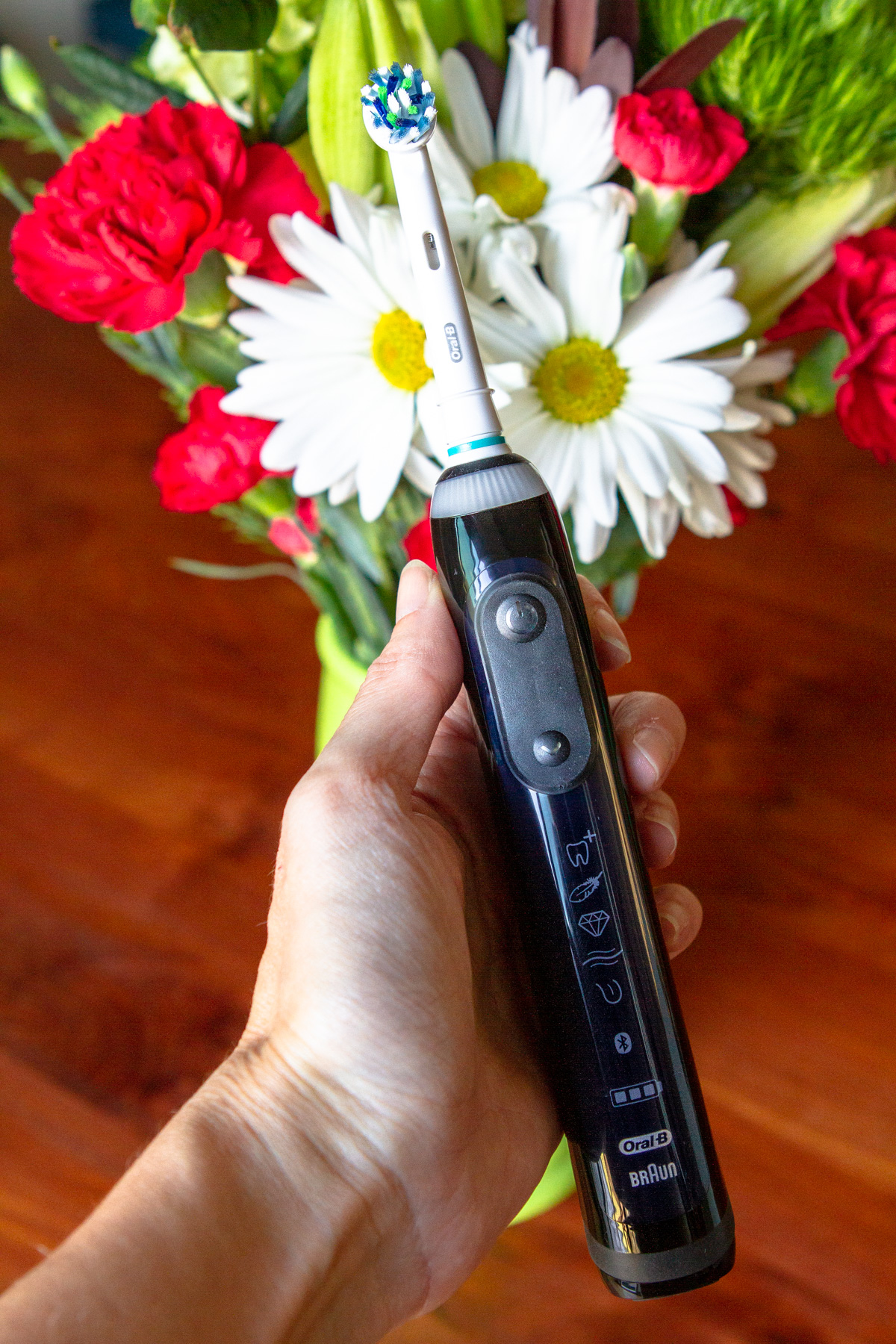 Oral-B really thought of everything when it comes to the Genius 8000. My personal favorite feature is the Smart Travel Case (included) that allows you to charge both your toothbrush and your smartphone at the same time. It truly is a "smart" innovation that I will surely use many times over when traveling.
I really can't get over all of the things we can do with technology these days. I mean, talk about a high-tech toothbrush! But I wouldn't expect anything less from Oral-B — they're the #1 dentist-recommended toothbrush brand worldwide.
Use promo code ORALB8000 at checkout to receive the $30 Instant Rebate.