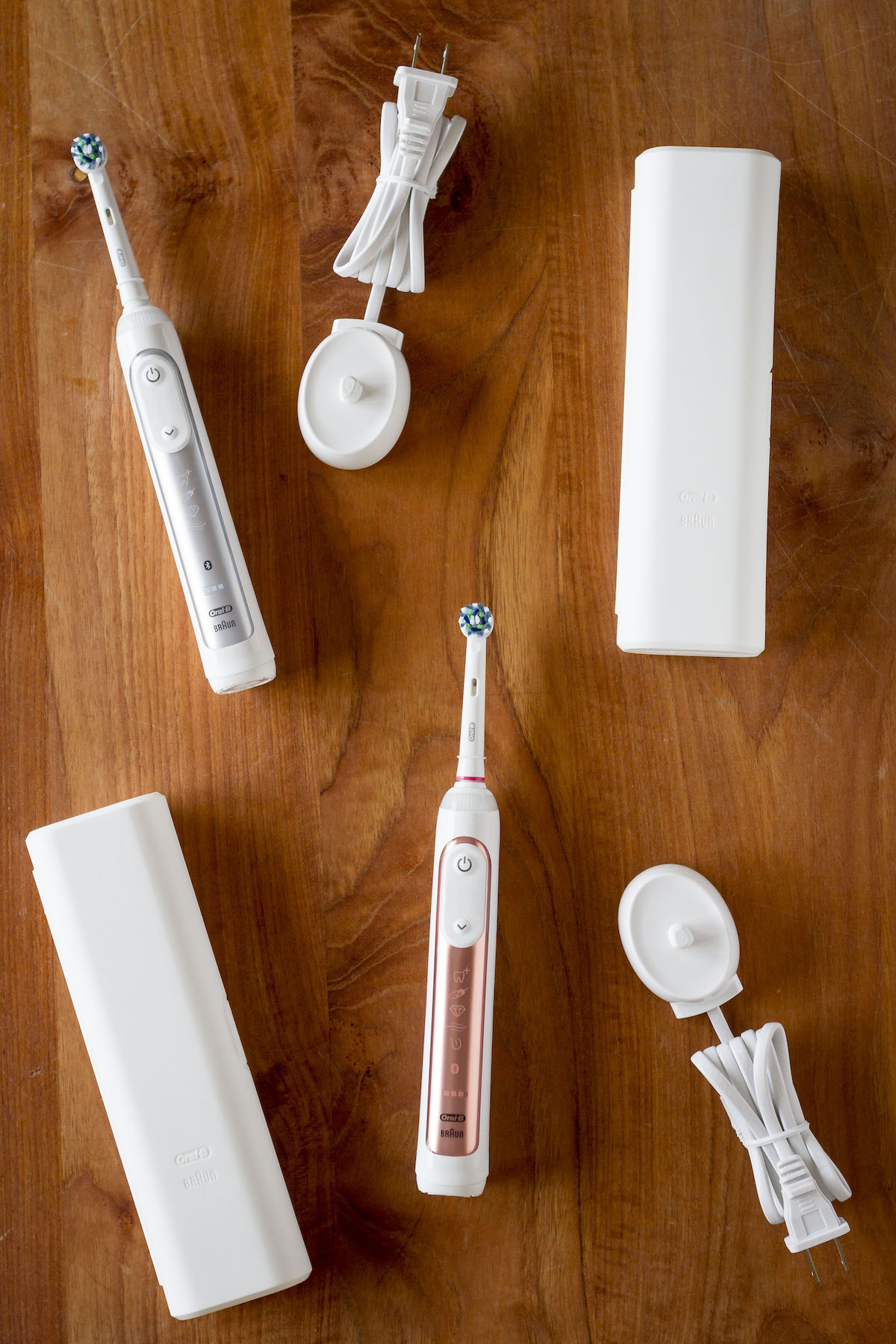 This is a sponsored conversation on behalf of Oral-B; all opinions and text are my own. Thank you for supporting the brands that support this site!
Give a loved one (or yourself for that matter) the gift of better oral health this holiday season with this stellar Black Friday deal on SamsClub.com. You can order an Oral-B 6000 Rechargeable Toothbrush Two-Pack for just $99.99!!!
To put this in perspective, the lowest price I could find currently for a single Oral-B 6000 is $129.97. This is a while-supplies-last only kind of offer, so check it out now if you're interested, and then set a reminder to shop SamsClub.com on Black Friday.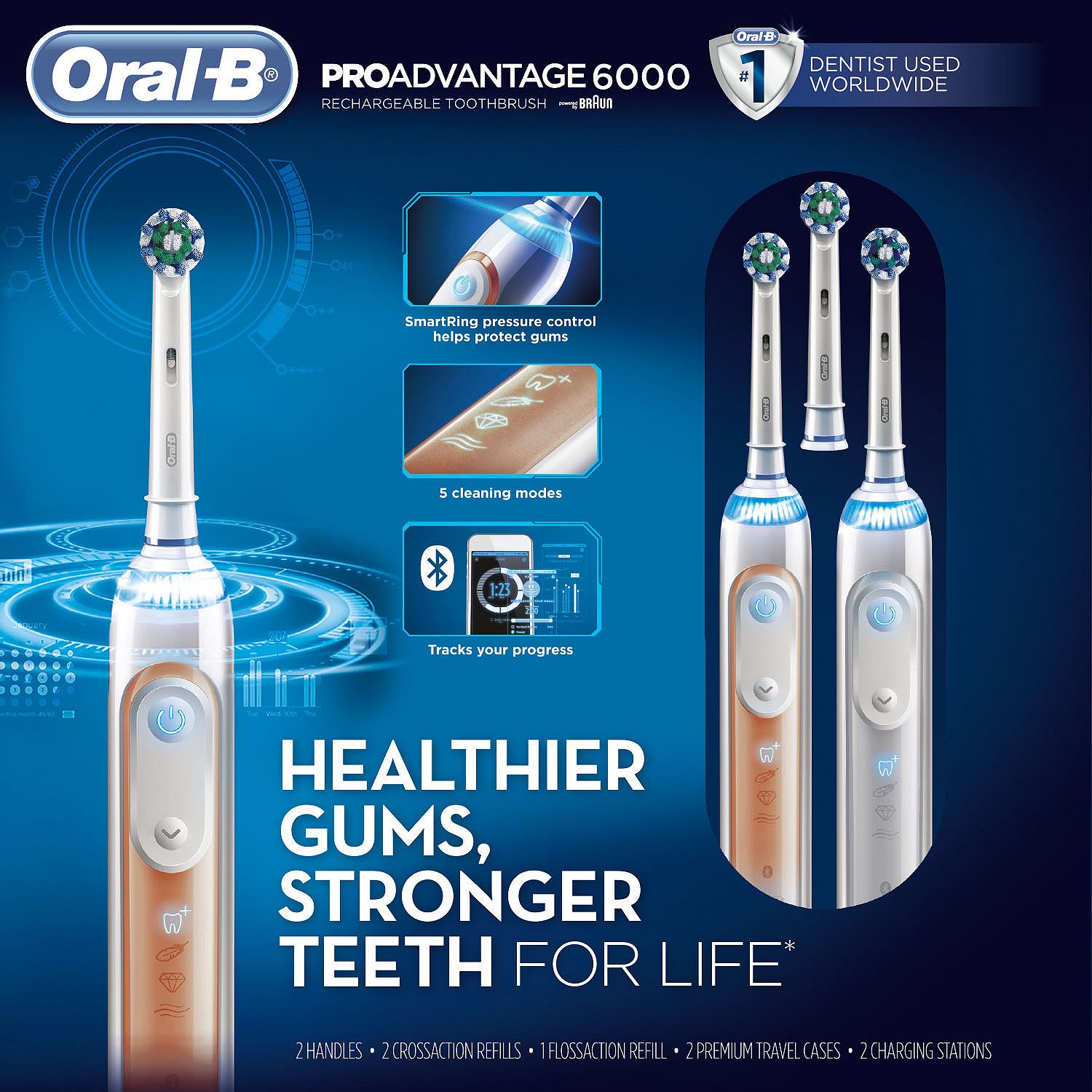 Some details about the Oral-B 6000:
Includes TWO Oral-B 6000 Toothbrushes, one rose gold and one white.
The Oral-B 6000 is one of five Oral-B power brush models to receive the ADA Seal of Approval and removes up to 300% more plaque along the gum line (versus a regular manual toothbrush).
Bluetooth communication allows the brush to connect with your smartphone to give you real-time feedback on brushing habits.
There are also five unique modes and a pressure sensor that lights up with you brush too hard, and a timer to help ensure you brush for the dentist-recommended two minutes.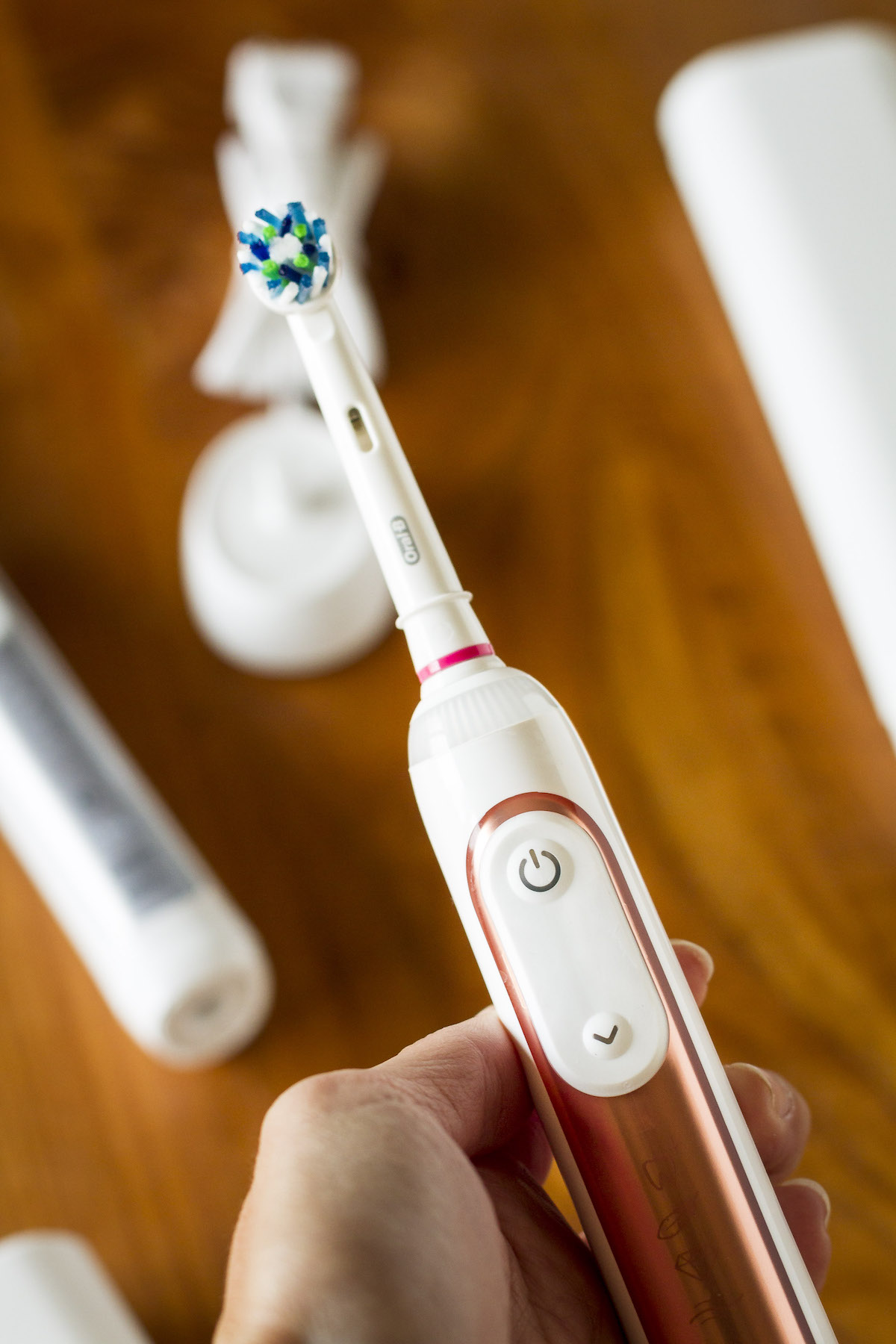 I was sold the minute I spied the rose gold toothbrush — I'm kind of a pushover for anything rose gold these days. A rose gold rechargeable toothbrush? Yes, please! Of course now I feel like I need a matching hairdryer, curling iron, and hairbrush…
But seriously, I would use the Oral-B 6000 no matter the color after trying it. My teeth feel so clean and smooth — almost like I just left the dentist's office! The Oral-B app and Bluetooth connectivity was one of those features where I thought, "Oh, that's kind of cool. But will I really use it?" When in reality, I've found it incredibly informative. I thought I was on top of my brushing habits, but my results show I clearly still have some work to do. This would be super helpful for younger kids (AND mom & dad) to track their brushing habits.
I have a feeling these Oral-B Two-Packs aren't going to last long, so set yourself a reminder now! And of course, I'll send out a few reminders on Facebook and Twitter.