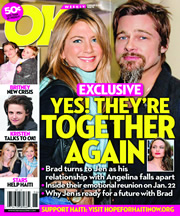 Get a FREE digital subscription to OK! magazine from Mercury Magazines. If you'd prefer a paper copy, most times you can call to have it switched after you receive your first issue.
Plus Mercury Magazines also has a new offer where you can select up to 3 FREE subscriptions that are tailored to your industry.
No purchase necessary, no credit card required.