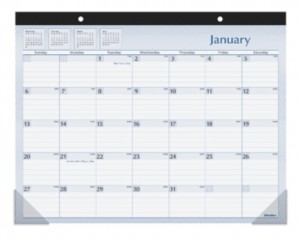 Here's a great deal to help keep you on track in 2014. You can pick up a large Office Max 2014 Desk Calendar for $0.01 after your MaxPerks Rewards! Here's the deal:
OfficeMax 2014 Desk Calendar, $8.99
Get $8.98 MaxPerks Rewards wyb a participating Desk Calendar (limit 2)
$0.01 each after rewards!
(Thanks, Passion for Savings!)