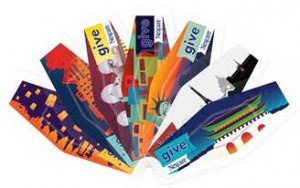 Request your FREE Nexcare Give Bandages today!
·         Visit NexcareGive.com and click "give" to pledge to support blood donation and you'll get a FREE sample of Nexcare Bandages.
·         Share your pledge to support blood donation on social media using the hashtag #GiveInspires
Roll up a sleeve and give with this year's Nexcare Give Bandage Collection, themed "Give Where You Live," celebrating all those who give in their communities around the world. The 2017 limited-edition collection features five vibrant city-inspired bandage designs reflecting landmarks and locales from around the globe.