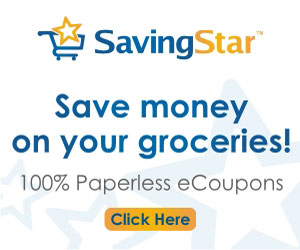 There are several new SavingStar eCoupons available:
$0.35/1 Gulden's Spicy Brown Mustard (12 oz size)
$1/2 Peter Pan Peanut Butter
$0.55/1 International Delight quart or pint
$1/1 Barilla Pasta AND 1 Barilla Sauce
$1/2 Egg Beaters
$1/2 Marie Callender's Fresh Flavors Steamers
$1/2 Sweet Baby Ray's Barbecue Sauce
$1/2 Ken's Salad Dressings (16 oz only)
$0.40/1 NO YOLKS
SavingStar does not come directly off of your bill, but is deposited into your SavingStar account. When your account reaches $5, you can request the cash in your PayPal account.
Also, since these are e-coupons, you can combine them with manufacturer coupons for added savings.
Thanks, Common Sense With Money!