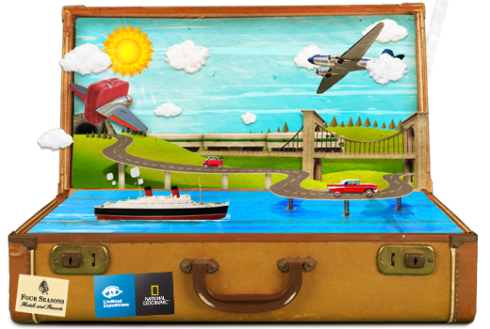 Earn 45 easy RecycleBank points in the new Green Your Vacation Contest today!
Earning in the Green Your Vacation Contest is easy:
Click to enter the Green Your Vacation contest (Earn Points>Green Your Vacation if you don't see it on the front page).
Click on Travel at the top of the page.
Click on all of the moving items — 2 cars, plane, boat, suitcase and train — and the rain clouds and red suitcase on the train to earn 70 points!
Update: It seems a little difficult to navigate to the contest currently, so use this direct link for the Green Your Vacation contest after you register!
Redeem your RecycleBank points for high-value coupons, free product coupons, magazine subscriptions and more. My favorite prize is the FREE Wonderful Pistachios coupon — there's no minimum price or size on it, so you can score one of the huge bags totally FREE!