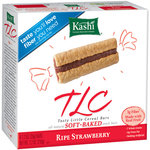 Choose from one of three new FREE Kashi samples right now:
TLC Cereal Bar Ripe Strawberry
TLC Chewy Granola Bar Trail Mix
TLC Crackers Original 7 Grain
This site is a little slow, but I was just able to get through. If you have issues, just keep trying.
Thanks, Good Deal Mama!