Disclosure: Sponsored by Mirum Shopper, all opinions are my own. Thank you for supporting the brands that support this site!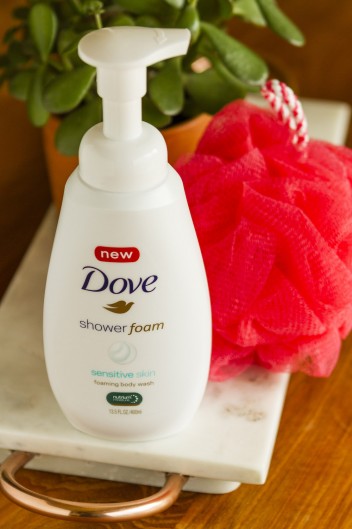 I say it every year, but I'll say it again — this Ohio winter weather is CRAZY… We hit 70 degrees today, and we're projected to reach 75 tomorrow! And then on Saturday we're expecting snow showers in the morning, just in time for my oldest daughter's first outdoor soccer practice of the year. Whomp, whomp, whomp…
These wide fluctuations in temperature really take a toll on my skin, making it flaky, dry and itchy. So a moisturizing body wash is essential to keeping my skin looking and feeling its best. As a long-time user of Dove body wash, I was excited to hear they have a new format coming out — Dove Shower Foam. In fact, it's their first format innovation in 20 years!
I grabbed a bottle to try out on a recent trip to Walmart, and I'm totally in love with this product! It has a soft, airy lather that makes it easy to apply, and it rinses quickly leaving my skin feeling clean and smooth, while the NutriumMoisture technology helps retain moisture. Plus each bottle has over 250 pumps in it, which means it should last longer than my current product.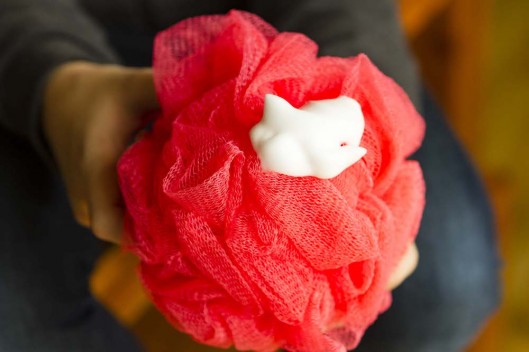 Dove Shower Foam FAQs
1. What is shower foam?
– New Dove Shower Foam combines a lightweight new formula with the brand's first self-foaming pump to create a soft, airy lather for premium care and nourished skin.
– Dove knows women want choices for their in-shower routine, but still want to care for their skin.
2. How is the formula different than the rest of the Dove Body Wash collection?
– Shower Foam offers the care women expect from Dove – now in a self-foaming format.
– The formula uses Dove's NutriumMoisture technology and ultra-caring cleansing ingredients to nourish skin, support a healthy skin barrier, help retain moisture, and penetrate the surface skin 10 layers deep.
3. How do I use this product?
– Press the pump to release an airy foam that's easy to apply by hand. Enjoy a quick rinse – and your skin will feel clean and smooth.
– Each bottle contains over 250 pumps, so lather generously and enjoy! We recommend at least 3 pumps per shower.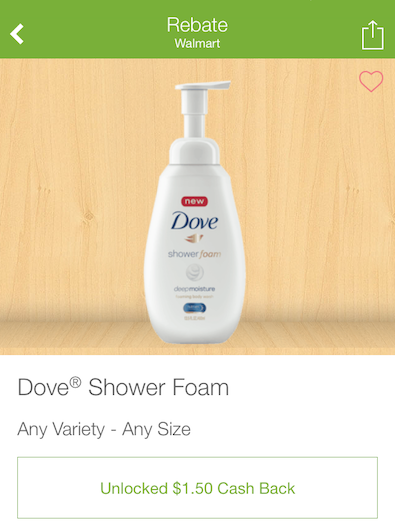 Dove Shower Foam Ibotta Rebate
New Dove Shower Foam is available in 4 formulations: Deep Moisture, Cool Moisture, Shea Butter, and Sensitive Skin. Pricing may vary, but the 13.5-oz. bottle was $5.83 at my Walmart, and I was able to save $1.50 with the $1.50 off Dove Shower Foam Ibotta Rebate.
Pick up a bottle today and let me know what YOU think!