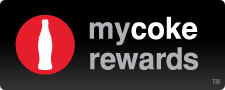 Today Mycokerewards.com is having a daily deal and you can get a FREE 12 Pk Sparkling Coca-Cola for only 30 points (Normally 240!)   The deal is HOT if you have recyclebank.com points!
If you have been banking your Recyclebank points for some time, doing all their fabulous surveys and such you will able to score 250 My Coke Rewards Points for the cost of 750 Recyclebank points.  That means you'll get (8) 12-pk Sparkling Coca-Cola for FREE!
To get in on the deal:
Head over to Recyclebank
Look under rewards and find the My Coke Rewards Points
Once you redeem you can then head to Mycokerewards.com and participate in the offer for  FREE 12 pack Sparkling Coca-Cola for only 30 points
Need more recyclebank points?  Here are a few tips:
Refer your friends and you will get 10 points per person
Take the Green Your Seasons Contest Challenge and earn up to 90points
Watch the My Coke Rewards Video for 25points
Thanks, Coupon Connections!