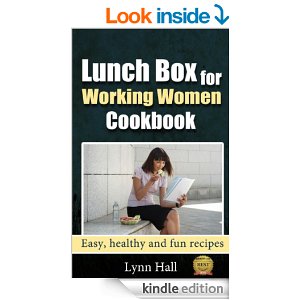 Amazon has a vast collection of e-Books for your Kindle
. Even if you don't have a Kindle, you can download a FREE app for your computer, BlackBerry, Android, iPhone or iPad.
Right now you can pick up Lunch Box for Working Women eCookbook for FREE! Snacks, sandwiches, soups, salads and wraps – you'll find them all in this cookbook that offers a variety of easy, healthy and fun lunch options.