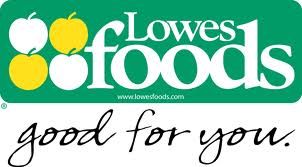 Thanks to Barbara at ClipperGirl's Savings Spot for compiling a list of the best deals to be found at Lowes Food this week.
New to couponing? Read up on what all of these abbreviations mean first in my quick reference guide.
Tide Liquid Laundry Detergent (50 oz.), $5.49
Non Fresh Rewards Price, $5.99
Mission Taco Kit or Caesar Wrap, $1.60
Bertolli Pasta Sauce (15-24 oz.), $1.75
Kit & Kaboodle Cat Food (16 lb.), $6.40
$1/1 Purina Kit & Kaboodle, exp. 12/31/11 (RP 09/11/11)
$5.40 ea. after coupon!
La Creme Creamer (16 oz.), 2/$4
$1/2 La Creme Creamer Product printable
$1.50 ea. wyb 2 after coupon!
Swanson Broth (14.5 oz.), $0.69
$0.50/5 Swanson Broth, exp. 12/31/11 (SS 11/06/11)
$0.49 ea. wyb 5 after coupon!
Check out ClipperGirl's Savings Spot for more deals!