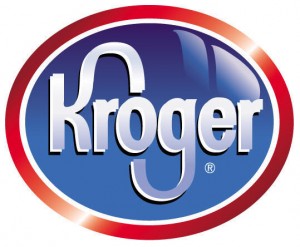 Kroger eCoupons are loaded directly to your shoppers card just like Cellfire coupons. To get started with Kroger e-Coupons, create an account at Kroger.com. You will need to have your Krogers Plus card number handy.

Read more about stacking Kroger eCoupons with manufacturer coupons.
Kroger has released new eCoupons! As they are sometimes limited in quantity, I recommend saving them to your card now in case they disappear. Please note that the eCoupons all have different dates of expiration, and keep in mind that Kroger digital coupons do not double.
New Kroger eCoupons include:
$1/1 Progresso Panko Bread Crumbs
$1/2 Kellogg's Rice Krispies
$1.50/3 Kellogg's Cereals
$0.75/1 Cool Whip Whipped Topping (16 oz.)
$0.75/1 Miracle Whip or Kraft Mayo
$1/3 Pop-Tarts
$1/2 Oreo Cookies
$2.50/1 Sundown Vitamins
$1/2 Kraft Easy Mac or Velveeta Shells & Cheese Cups
$0.75/1 A.1. Steak Sauce
$1/2 South Beach Living or Planters Big Nut Bars
$0.70/1 Kellogg's FiberPlus Cereal
$0.55/1 Blue Diamond almond Breeze
$1.50/3 Campbell's "Great for Cooking" Condensed Soup
$1/3 Campbell's Condensed Soup
$2/1 Osteo Bi-Flex Liquid
Make sure to check out all of the Kroger Deals before you shop!
Renae from Madame Deals is the Deal Seeking Mom Store Expert for Kroger. At Madame Deals, she teaches others how to make dollars out of change with store deals, recipes, money saving tips, ideas on stockpiling and fun family activities.