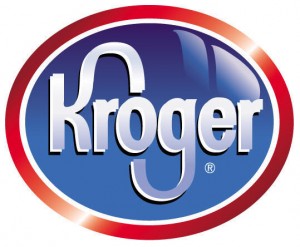 Kroger eCoupons are loaded directly to your shoppers card just like Cellfire coupons. To get started with Kroger e-Coupons, create an account at Kroger.com. You will need to have your Krogers Plus card number handy.

Read more about stacking Kroger eCoupons with manufacturer coupons.
Kroger has released new eCoupons! As they are sometimes limited in quantity, I recommend saving them to your card now in case they disappear. Please note that the eCoupons all have different dates of expiration, and keep in mind that Kroger digital coupons do not double.
New Kroger eCoupons include:
$0.75/1 Vanity Fair Napkins
$0.55/1 Trix Cereal
$0.55/1 Lucky Charms Cereal
$0.35/1 Bob Evans Side
B2G1 Free Lipton Iced Tea Jugs
$2/2 Lipton Iced Tea (12 pks.)
$1/2 Combos
$0.50/1 Snapple (6 pk.)
$2/2 Starbucks or Double Shot (4 pk.)
$1/1 Wheaties Fuel
$1/1 Truvia
$2/10 Propel Water
$1.50/1 South Beach Living Meal or Snack Bars
$0.50/1 Halls Refresh
B3G1 Free Rockstar (16 oz.)
$5/10 Rockstar (16 oz.)
B3G1 Free AMP Energy Drink (16 oz.)
$5/10 AMP Energy Drink (16 oz.)
$0.50/1 Think Thin Bar
$0.50/1 Fiber One Bars
$0.60/1 A&W 2 Liter
$0.50/1 Grill Mates Bottle Blend
$1/1 Quilted Northern (12 pk.)
$0.40/6 Yoplait Yogurt Cups
$1/2 Kellogg's Cereal
$1/1 Seargent's Fur So Fresh Dog Shampoo
$1/1 Seargent's Gold Squeeze Ons
$2/10 SoBe Lifewater or Juice Drinks
If you like SoBe beverages, now is the time to stock-up!
SoBe Life Water (20 oz.), $0.88 (through 6/27/10)
B1G1 SoBe Lifewater printable
$2/10 SoBe Lifewater (Kroger eCoupon)
Suggested Scenario

(10) SoBe Lifewater at $0.88 ea.
(2) B1G1 SoBe Lifewater printable*
$2/10 SoBe Lifewater (Kroger eCoupon)
$0.50 ea. wyb 10 after coupons!

*If you have multiple computers to print from, this deal could even be better with more of the B1G1 free coupons.
Renae from Madame Deals is the Deal Seeking Mom Store Expert for Kroger. At Madame Deals, she teaches others how to make dollars out of change with store deals, recipes, money saving tips, ideas on stockpiling and fun family activities.