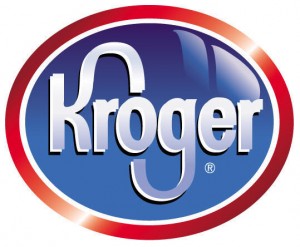 Renae from Madame Deals is the Deal Seeking Mom Store Expert for Kroger. At Madame Deals, she teaches others how to make dollars out of change with store deals, recipes, money saving tips, ideas on stockpiling and fun family activities.
New to couponing? Read up on what all of these abbreviations mean first in my quick reference guide.

Read more about Kroger's corporate coupon policy to make the most of these deals!

Because Kroger coupon policies vary across different regions, you should verify your local store's policy on doubling coupons. All matchups include double coupons up to $0.50, and we've noted where the final price will be lower for stores that double up to $0.99.
Here are my favorite deals for this week. Click to continue for a full matchup of all deals at Kroger!
:: School Supplies
Paper Mate Pens (10 ct.), $0.33
Top Flight Wire Bound Notebook, $0.15
Top Flight Composition Book, $0.50
Paper Mate Highlighters (6 ct.), $0.99
:: Add Up the Savings Mega Event
Buy (8) participating products in one transaction and save $4 instantly.
Progresso Traditional or Rich & Hearty Soup, $1.19
— Catalina Starts 8/9/10: Get $1 OYNO wyb 4, get $2 WYB 6, get $3 OYNO wyb 8
$0.50/2 Progresso Soup printable
$0.50/1 Progresso Soup, exp. 10-2-10 (SS 08/08/10 #2)
Better than FREE after double coupons and catalina!
Select General Mills Cereals (8.9-12oz), $1.48
(Cheerios & Cocoa Puffs Pictured)
$0.55/1 Cocoa Puffs Cereal printable
$1/2 Basic 4, Cheerios, Chex or Cinnamon Toast Crunch printable
$1/1 General Mills Cereal, exp. 9-18-10 (SS 08/08/10 #2)
$0.55/1 Cheerios Cereal, Original via Cellfire
**More General Mills Coupons
From $0.38 to $0.48 ea. after double coupon!*

More Grocery Store Deals: