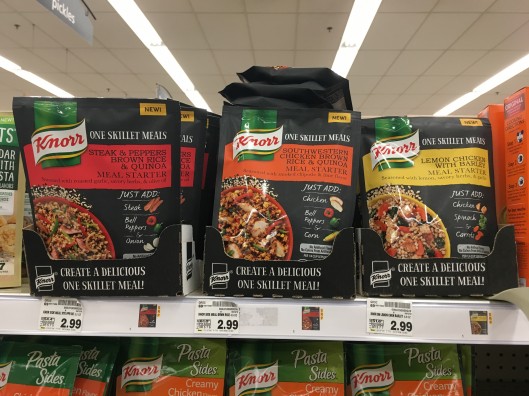 Disclosure: Sponsored by Mirum, all opinions are my own. Thank you for supporting the brands that support this site!
This is the first summer in YEARS where we've had a significant stretch without any real sports obligations — and I have to say it was really nice. But that's all about to end, because soccer season starts Monday… Which means I definitely need to get more intentional with meal planning in a hurry!
Anything made on the grill is a good starting place, but I also like to keep a few of these Knorr One Skillet Meal Starters on hand. They're super simple to throw together (ready in about 30 minutes!!!), and my kids actually enjoy them. Plus, they're easy to find at Kroger…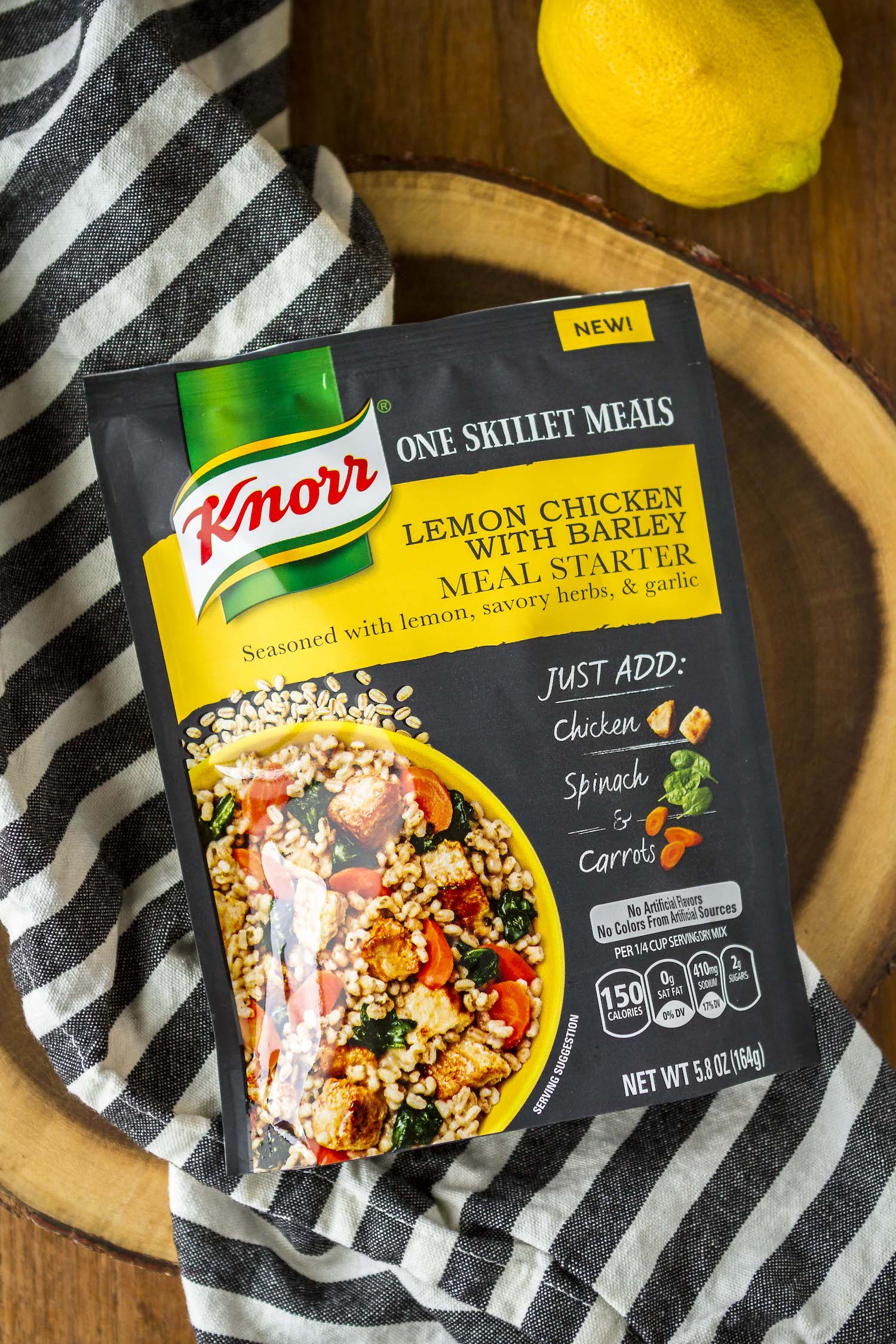 Knorr One Skillet Meal Starters feature ancient grains like barley, farro, quinoa, and whole wheat couscous. Just add chicken, beef, or even shrimp, along with fresh vegetables, to create a satisfying main dish that is full of flavor. What you WON'T find are artificial colors and flavors, which makes me feel good about serving this to my family.
For example, with the Lemon Chicken with Barley meal starter pictured above, you just need to add chicken, fresh spinach, and fresh carrots — all staple ingredients that we pretty much have on hand at any given time. So I know that this is truly a meal I can put together on the spur of the moment!
I mean, how amazing does that look?! And it's absolutely delicious — doesn't taste AT ALL like it came from a pouch. I just throw together a simple side salad while the barley is cooking, and I've got dinner on the table in no time at all.
Ready to give them a shot? Find Knorr® One Skillet Meals at Kroger with the other Knorr® Sides products! Yeah, I thought they might be with the sauces and spices, but nope, they're with the sides. They come in a variety of flavors, each with a suggested recipe printed on the back of the package:
Lemon Chicken with Barley
Steak and Peppers Brown Rice and Quinoa
Southwestern Chicken Brown Rice and Quinoa
Shrimp Scampi Whole Wheat Couscous
Moroccan Style Chicken with Barley
AND it just so happens that Kroger has a $0.75 off eCoupon available for them right now!
Knorr® One Skillet Meal Starters, $2.99
$0.75/1 Knorr® One Skillet Meal Starters digital coupon
$2.24 after coupon!
Which Knorr® One Skillet Meal Starter do you want to try first? Stock up now!