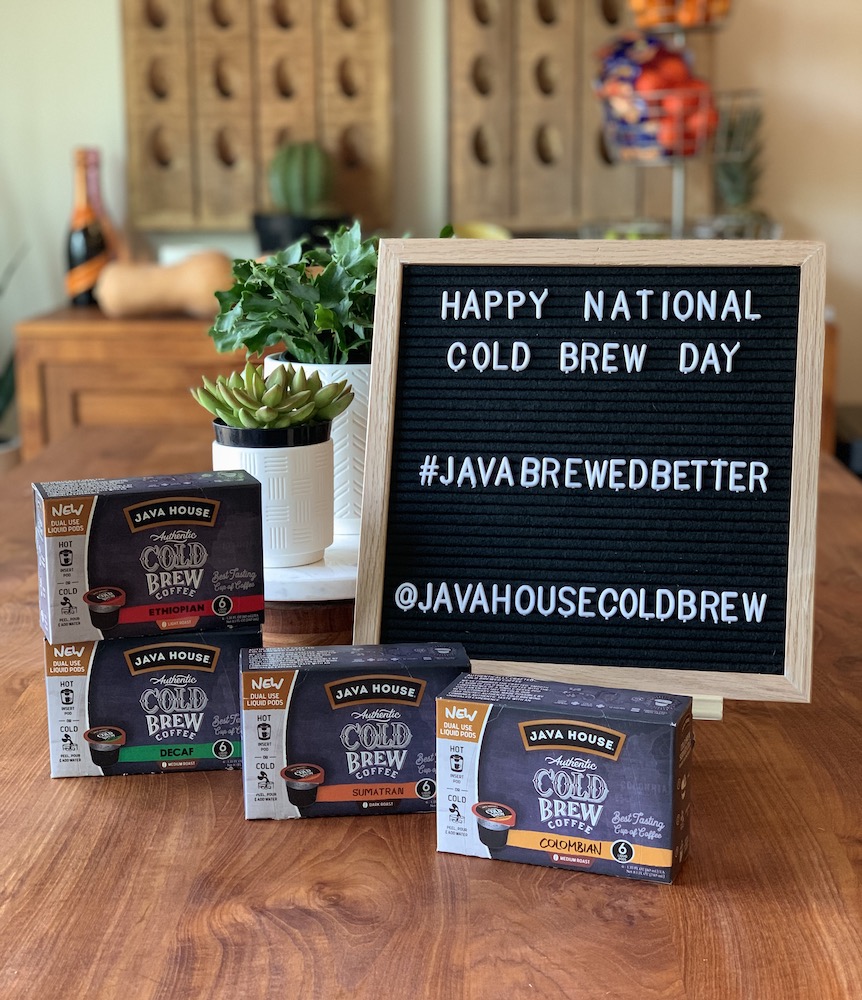 Happy National Cold Brew Day!!!
Have you tried these new Cold Brew Dual-Use Liquid Pods from Java House? If you love cold brew coffee, you're definitely going to want to check them out.
What makes them unique is that you can enjoy them hot OR cold! Just open, pour over ice, and add water to make a delicious cold brew or pop the liquid pod into your Keurig to enjoy a less bitter, less acidic and much smoother hot cup of coffee with no preservatives or additives. Pretty cool, huh?!
AND they taste great! I just add a little cream, and I'm good to go. They're such a great pick-me-up in the afternoon.
Java House Cold Brew Pods are available in four varieties: Ethiopian (light roast), Colombian (medium roast), Sumatran (dark roast), and Decaf (medium roast). Pick them up at Walmart where a 6-ct. is just $8.99 right now. BUT there's also a $2 off Java House printable coupon available, so you can snag them right now for just $6.99.
Java House Cold Brew Pods (6-ct.), $8.99
$2/1 Java House Cold Brew Pods (6-ct.) printable coupon
$6.99 after printable coupon!
Also, if you're a Target shopper and can still get there today, they're running a BOGO 50% off promotion on Java House Cold Brew Pods… It's definitely worth checking out, if you can make it. Don't forget to print this Java House coupon before you go!
This is a sponsored conversation on behalf of Java House; all opinions and text are my own. Thanks for supporting us and the brands we love!