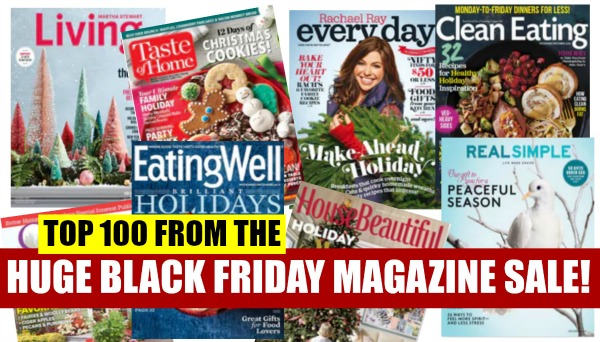 Magazine make GREAT gifts and DiscountMags makes it REALLY easy to gift them. In fact, you can even schedule an email an e-gift card to announce your gift. You can purchase these magazines for yourself and you can even renew existing subscriptions with these prices. I have ordered from DiscountMags for years to save me a lot of money.
Today's sale is an amazing one because they brought back the TOP 100 MAGAZINE DEALS from their Black Friday Sale. We are seeing the lowest prices of the year, and some of these are titles that NEVER go on sale.
100s of titles in this sale!!
Go here to see the HUGE selection of titles in this sale!  Some of my favorites include: People Magazine ESPN Magazine National Geographic Clean Eating Family Handyman Sports Illustrated Simple & Delicious Prevention
For the Kids:
Thomas & Friends Peppa Pig Boys' Life Ranger Rick BYOU – Be Your Own National Geographic Kids Disney's FROZEN Ladybug
HOT! Celebrity magazines:
Some of the hugest discounts in this sale are on the Celebrity magazines…  and these don't happen very often!
Best of all … no coupon codes needed!
Magazines make great gifts!
DiscountMags makes it so easy to send subscription gifts and will even allow you to select an email gift card for your recipient! Select a nice postcard with your message (99¢) OR send a free e-card. You can even select the exact date that your gift is received!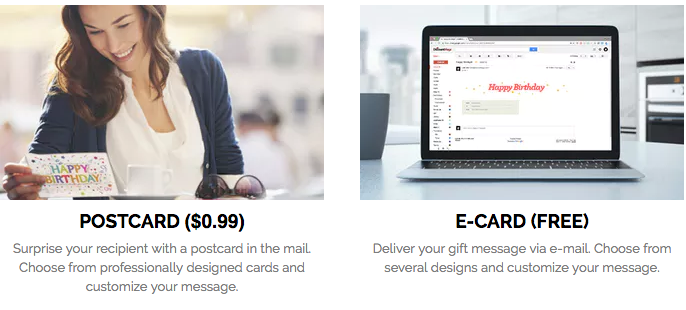 Go here to see the HUGE selection of titles in this sale! This sale ends at midnight (est) on December 6th, 2016.