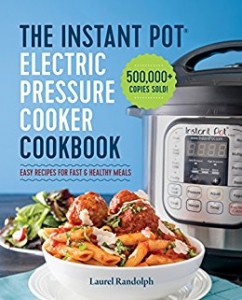 Amazon has a vast collection of e-Books for your Kindle
. Even if you don't have a Kindle, you can download a FREE app for your computer, BlackBerry, Android, iPhone or iPad.
Today you can pick up Instant Pot Electric Pressure Cooker Cookbook: Easy Recipes for Fast & Healthy Meals (Kindle Edition) for $0.99!
There's nothing the Instant Pot® can't do—and with the right cookbook in hand, there's nothing you can't cook. The Instant Pot® Electric Pressure Cooker Cookbook will teach you to create a variety of healthy, easy-to-make recipes with confidence. From savory breakfasts and hearty stews to decadent desserts and more, this Instant Pot® cookbook is sure to satisfy everyone at the table.
Thanks, The Coupon Project!