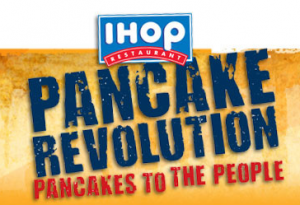 Join IHOP's Pancake Revolution on Facebook and get three FREE meals — one for signing up, one on your birthday and one on your one-year anniversary of joining. Be sure to sign up your immediate family members so they can get FREE meals on their birthdays too!
Although this is a Facebook offer, you do not need to be a Facebook member to sign up for it.
But if you are a member, you may want to join nearly 22,000 others and become a fan of Deal Seeking Mom. You'll find more conversation, additional deals and a peek at the freebies I receive in the mail there!