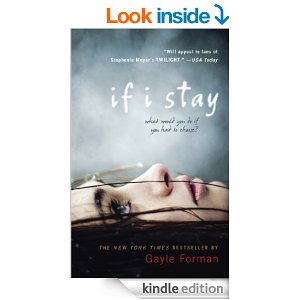 Amazon has a vast collection of e-Books for your Kindle
. Even if you don't have a Kindle, you can download a FREE app for your computer, BlackBerry, Android, iPhone or iPad.
Right now you can pick up If I Stay (Kindle edition) for $4.99
(reg. $10.99)! I haven't seen the movie yet, but I read the book a few months ago and it was amazing!