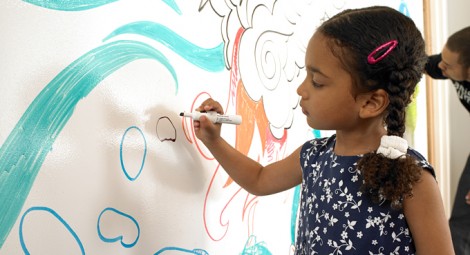 Request a FREE sample of IdeaPaint, a paint that can transform your walls into a dry erase board that works with all brands of dry-erase markers.
I love the concept of this; however, my kids really don't need any additional encouragement to write on the walls, LOL. Of course, this might make it easier to wipe off…
Thanks, Bargain Divas!