This is a sponsored post written by me on behalf of DICK'S Sporting Goods . All opinions are 100% mine.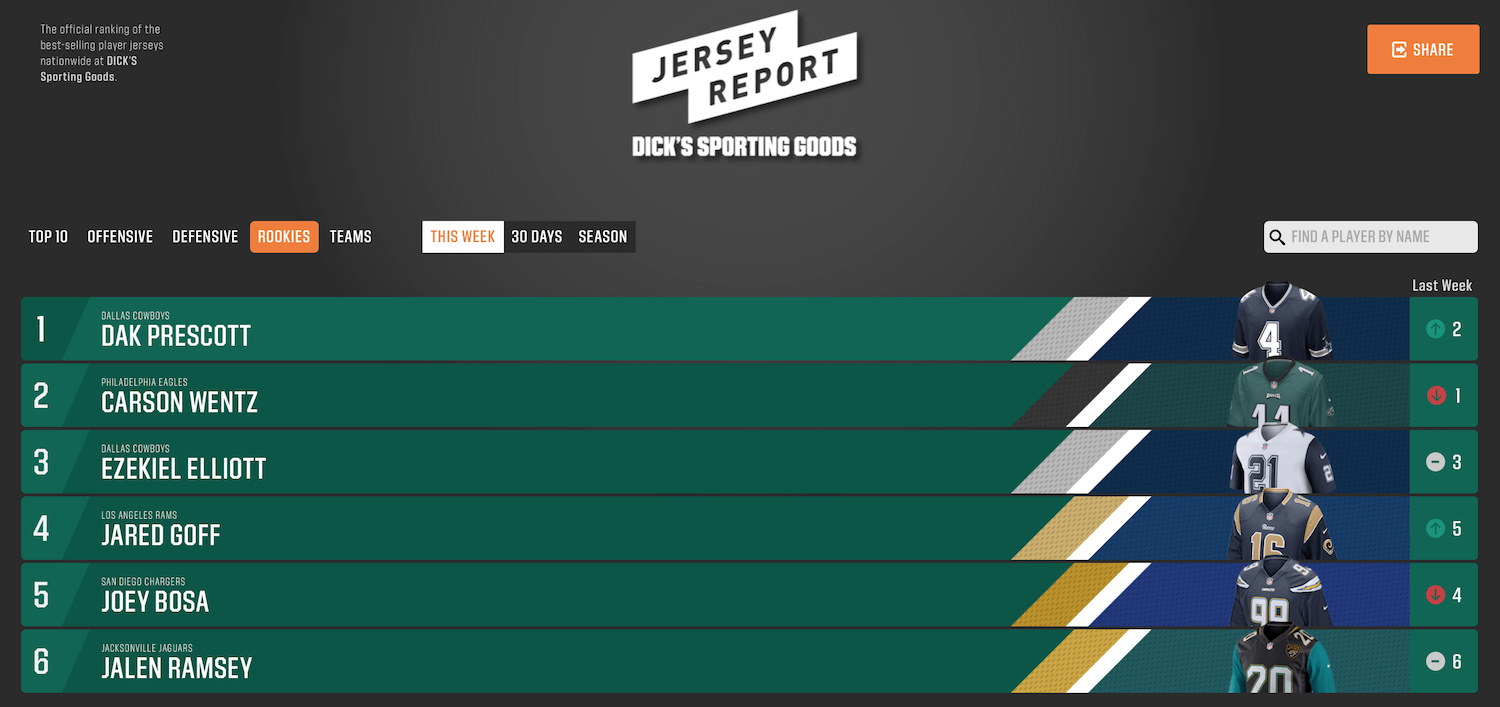 As many of you know, I'm more of a college football fan at heart, but I do loosely follow the NFL — mainly because I'm interested in how former Buckeyes' standouts are performing on the big stage. :)
So when DICK's Sporting Goods asked me to check out their Jersey Report, naturally I flipped to the Rookies tab first… and smiled when I saw that both Ezekiel Elliott and Joey Bosa are ranked in the top five!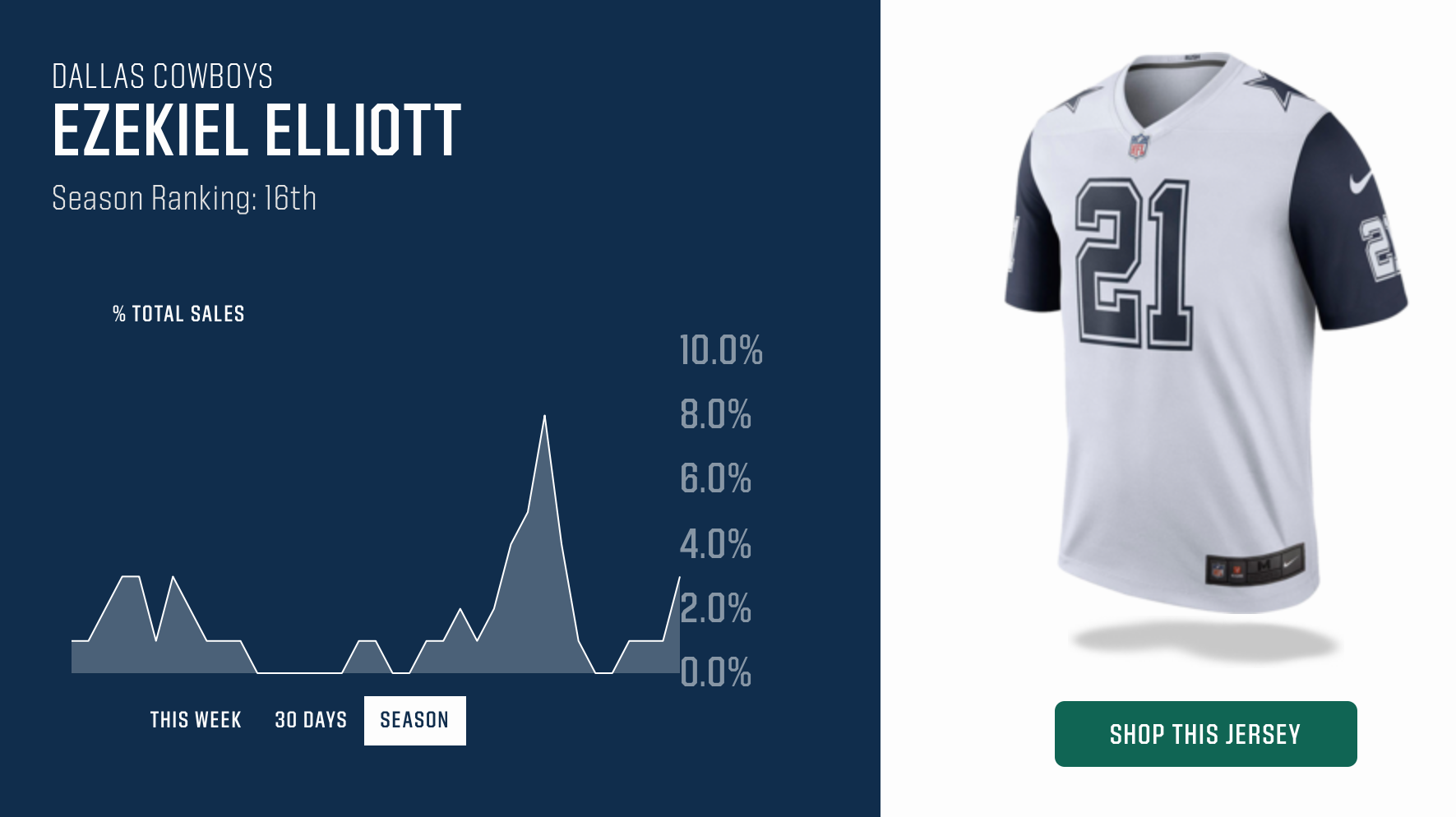 Not familiar with the Jersey Report? It's a DICK's microsite that's updated weekly based on the best-selling player jerseys at DICK's Sporting Goods nationwide. You can sort it by a number of criteria — rookies, offensive players, defensive players, etc. — and you can view just the prior week, the past 30 days, or overall for the season. Or you can just search by player to see a graph that shows the rise and fall of their percentage of sales over the course of the season, all of which I found strangely fascinating.
Of course, you can also purchase your favorite player's jersey right from the report. But before you checkout, let me share a couple of deals you might want to be aware of! And believe me, I know A LOT about shopping at DICK's. With 5 kids in sports, we spend a good deal of money there, so I'm always on the lookout for ways to save more…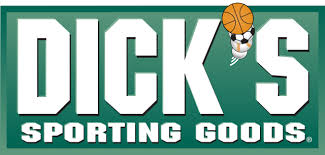 How To Save Money At DICK'S Sporting Goods
Sign up for a ScoreCard and use it every time you make a purchase to earn points that can be redeemed for a DICK's Sporting Goods gift card. You'll also receive exclusive coupons and invitations to special events.
Ask your child's sports organization to register with DICK's. Each season we receive a $20 off $100 coupon from each team, and believe me, they don't go to waste.
Check DICK's homepage for current special offers (after you click through your favorite cash back website, of course). For example, right now they're offering free shipping on orders of $25 or more, or you can save $10 off of a $50 purchase if you choose to buy online and pick up your order in a store. Time your pickup for when you're running other errands and enjoy your savings!
You can also follow DICK'S on Instagram and Facebook to stay in the loop on new offers and deals.