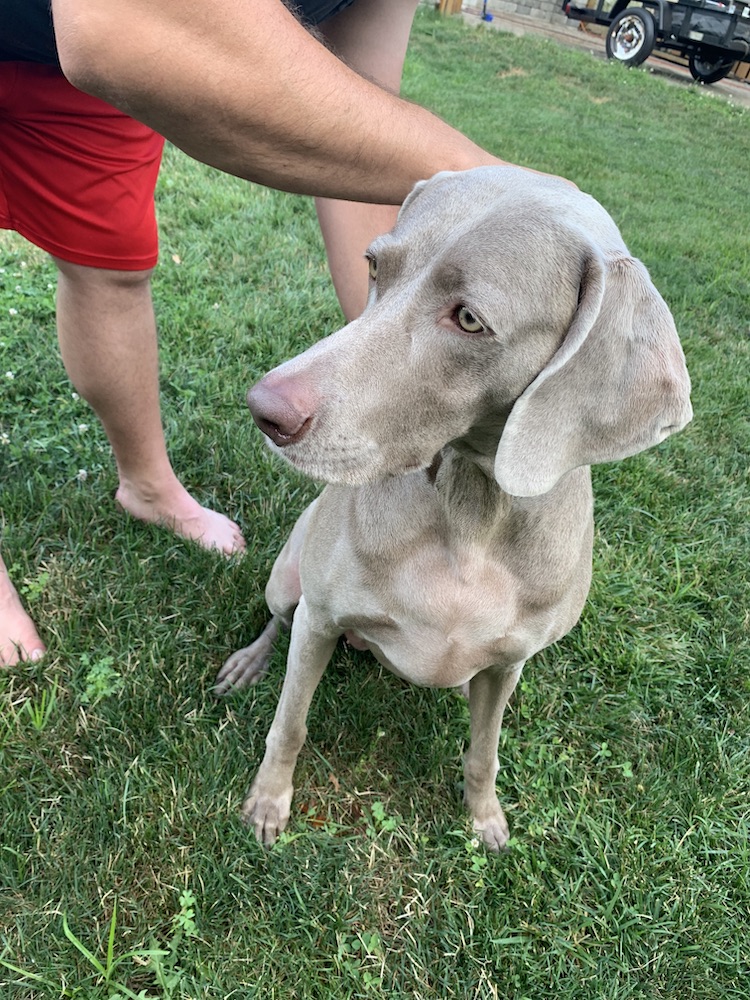 Disclosure: Sponsored by Mirum, all opinions are my own. Thank you for supporting the brands that support this site!
Fleas and/or ticks got you down? July is prime time for pets to pick up these critters, but the good news is treating and preventing them at home is easier than you think! And far less expensive than a trip to the vet.
Seriously, it's as easy as a trip to Target… And who doesn't love an excuse to browse the aisles there?!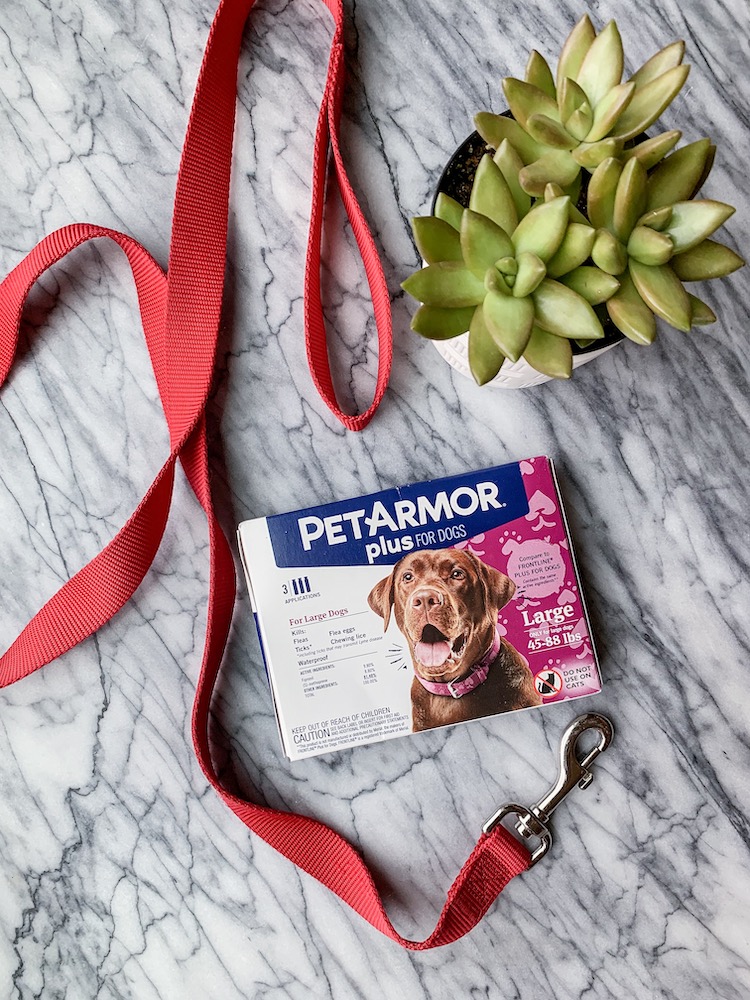 Just toss a package of PetArmor Plus for Dogs into your cart, and you've got everything you need. Selecting the dosage that's right for your dog is simple — it comes in four dosages, which correspond to your dog's weight: small (4-22 lbs.), medium (23-44 lbs.), large (45-88 lbs.), and x-large (89-132 lbs.)
One application and you're on your way to a flea and tick-free existence!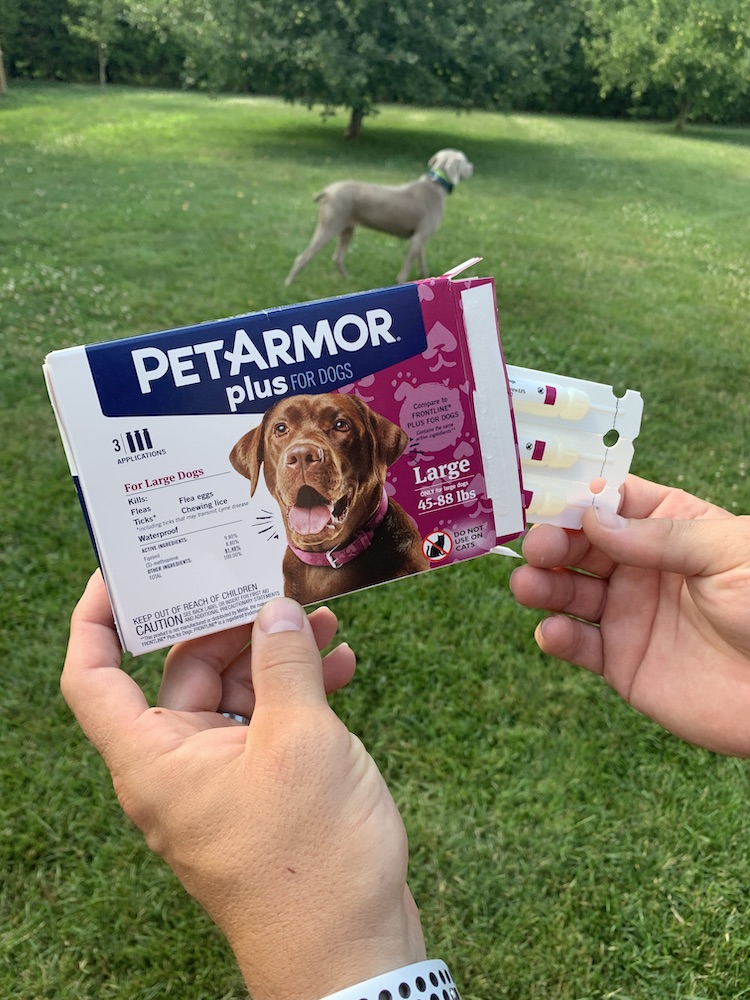 PetArmor Plus' fast-acting, waterproof formula helps break the flea life cycle by killing flea eggs and larvae for up to 12 weeks, as well as killing ticks that may transmit Lyme disease.
When used as directed, PetArmor Plus can not only STOP current infestations, but it can also help PREVENT reinfestation!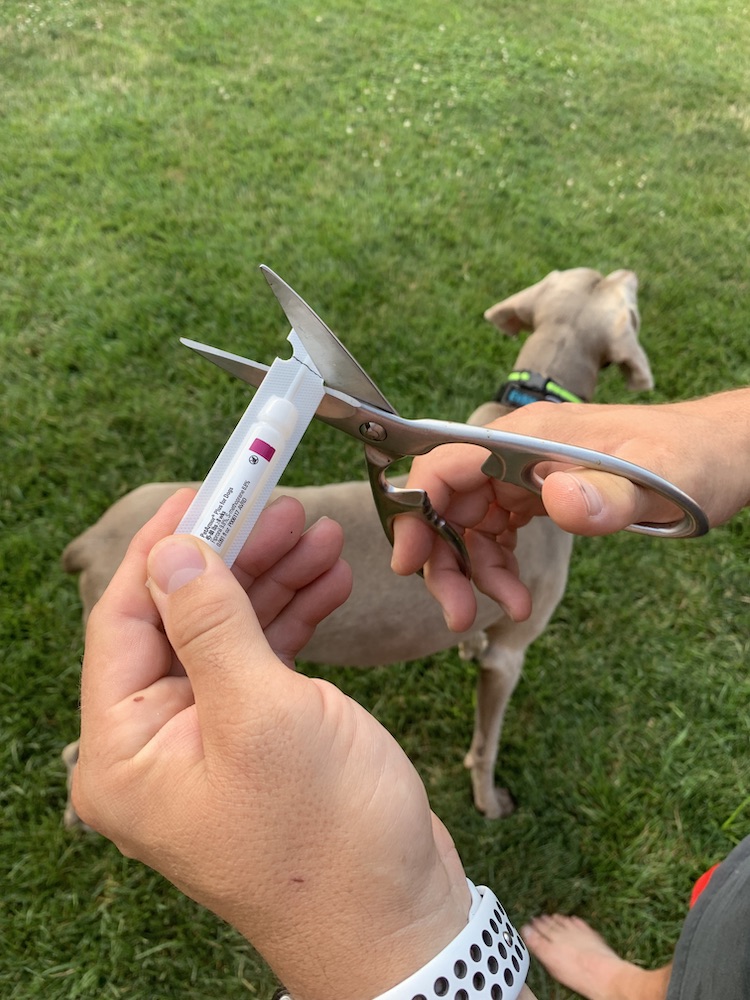 How To Apply PetArmor Plus for Dogs
Start by removing the PetArmor Plus product tubes from the package (obviously, LOL). Separate one tube from the others.
While holding the tube with notched end pointing up and away from the face and body, use scissors to cut off the narrow end at the notches along the line.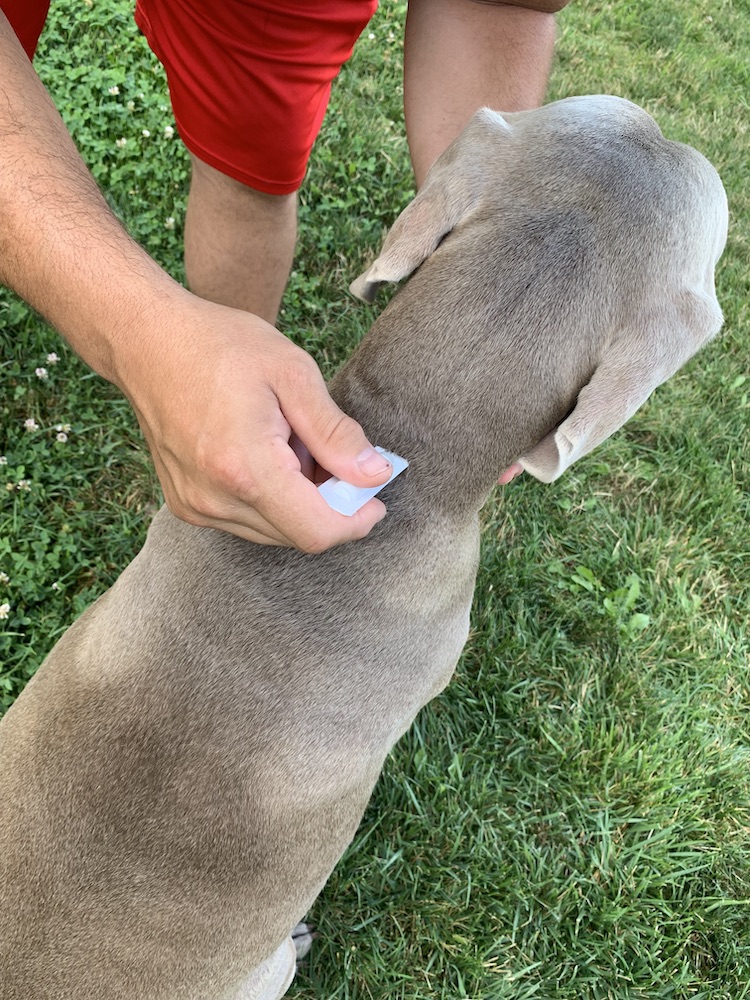 Invert the tube over you dog, and use the open end to part your dog's hair. Squeeze the tube firmly to apply all of the solution to the dog's skin as a spot to the dog's back between the shoulder blades.
That's it — simple as can be!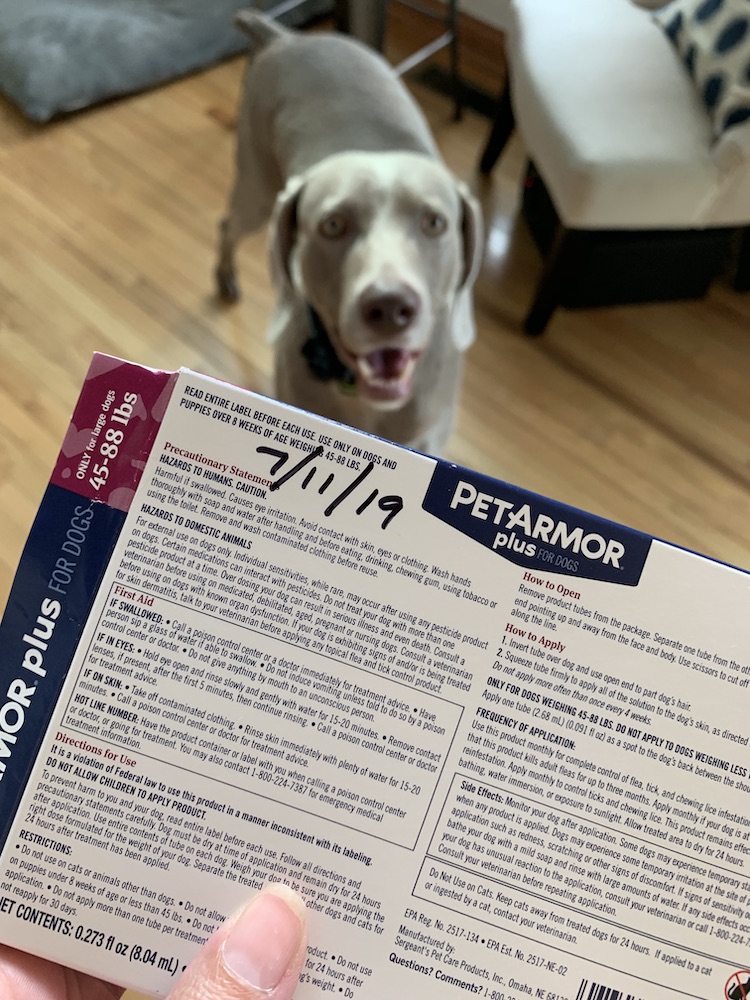 A couple of notes:
Keep treated pets apart from each other, other pets, and children for 24 hours after treatment and until the product is dry. This helps prevent pets from ingesting the topical by licking or grooming one another.
PetArmor Plus should only be applied every 30 days. To keep track, I just make note of the date I last applied it right on the box. This way I can easily see when it's time for a new application!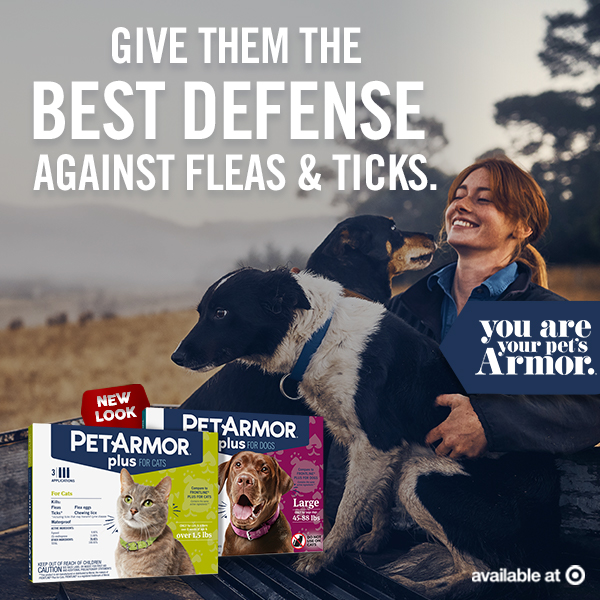 Pick up PetArmor Plus on your next Target shopping trip or on Target.com!