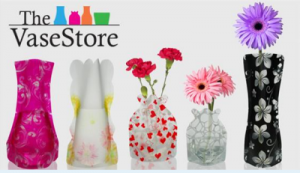 SaveMore.com is yet another daily deals site, and when you register right now, you'll receive a $10 credit in your account. Through midnight tonight you can use it to score FREE Expandable Vases from The Vase Store!
Here's how to get this deal:
Purchase the $12 The Vase Store voucher for $6 deal. Your $10 registration credit makes it FREE!
Complete your order, and your SaveMore The Vase Store voucher should be available for printing by 12:00pm CST tomorrow!
Expires February 26, 2012. Free shipping included. Voucher will be available for redemption on 8/26, at 12pm CST. Redeem online at TheVaseStore.net. Limit one per person.