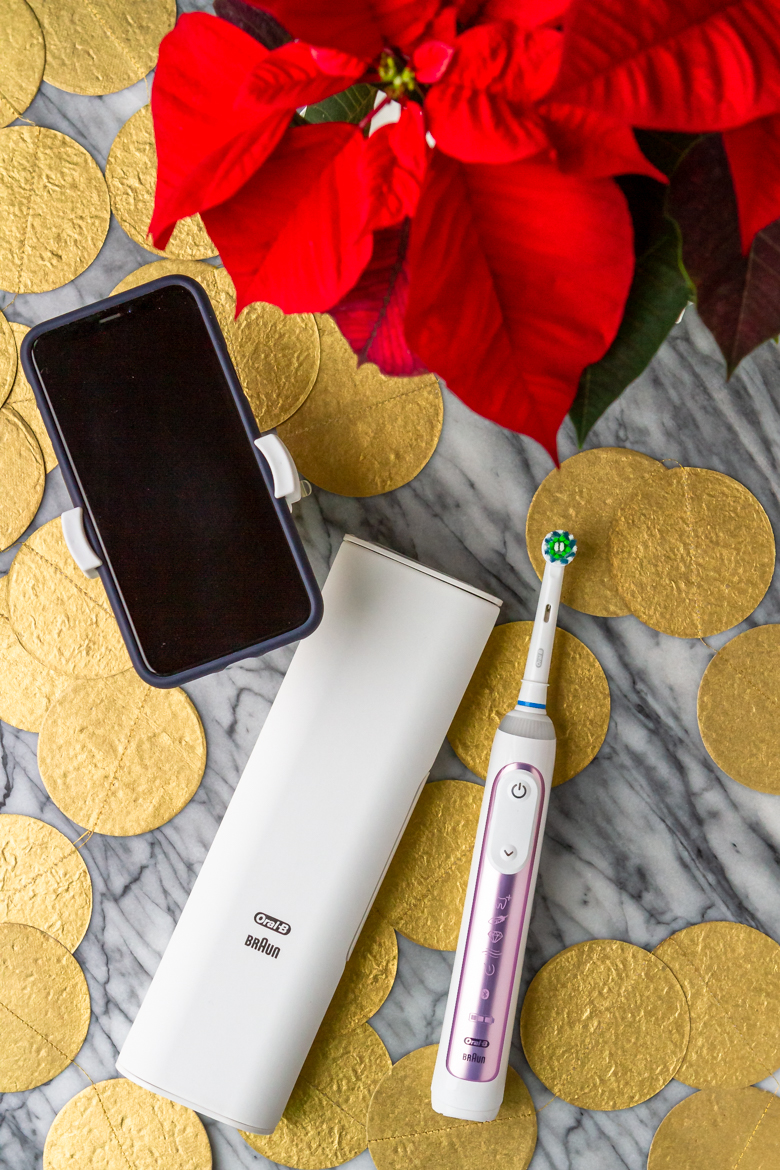 This is a sponsored conversation on behalf of Oral-B; all opinions and text are my own. Thank you for supporting the brands that support this site!
Give a loved one (or yourself for that matter) the gift of better oral health this holiday season with this stellar deal on an Oral-B Genius 8000 rechargeable toothbrush. Get it on Amazon.com right now for just $89.94!!!
Check it out here → http://spr.ly/DSMxCMAMZ
This is even BETTER than the deals we saw last year on this model…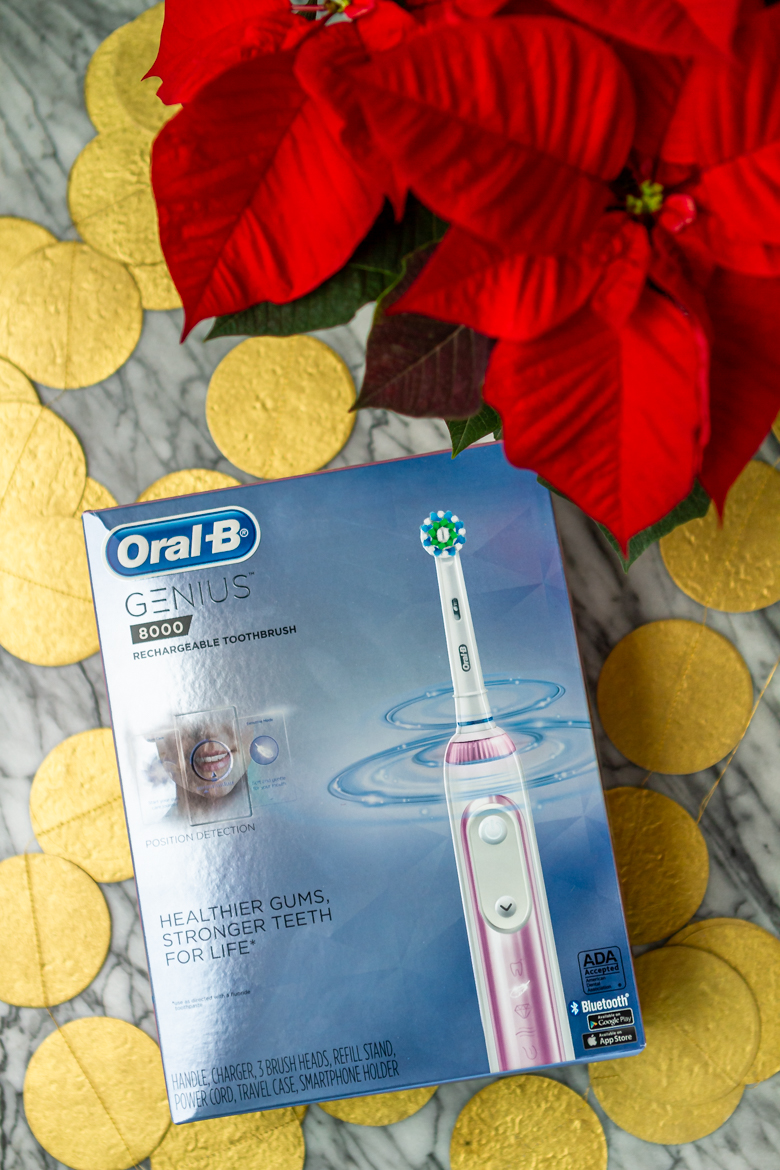 Not familiar with the Oral-B Genius 8000? Well, here's the scoop… The Oral-B Genius 8000 is simply loaded with features that make having healthier teeth and gums and a sparkling smile totally simple! A few highlights:
1| Position Detection — this fun feature helps ensure that you're brushing every "zone" in your mouth for the perfect amount of time. I thought I was on top of my brushing habits, but my results show I clearly still have some work to do!
2| Visible Pressure Sensor — I know I have a tendency to press too hard while brushing, so I love that my toothbrush alerts me when I'm brushing too vigorously. Every time I see it light up, I know it's time to back off a bit!
3| Round Brush Head — this unique brush head surrounds each tooth thoroughly along the gumline to give your teeth a total clean daily!
Added bonus? The Oral-B app allows you to track your brushing via Bluetooth connectivity. I honestly never thought I'd see the day when my toothbrush could sync up with my phone!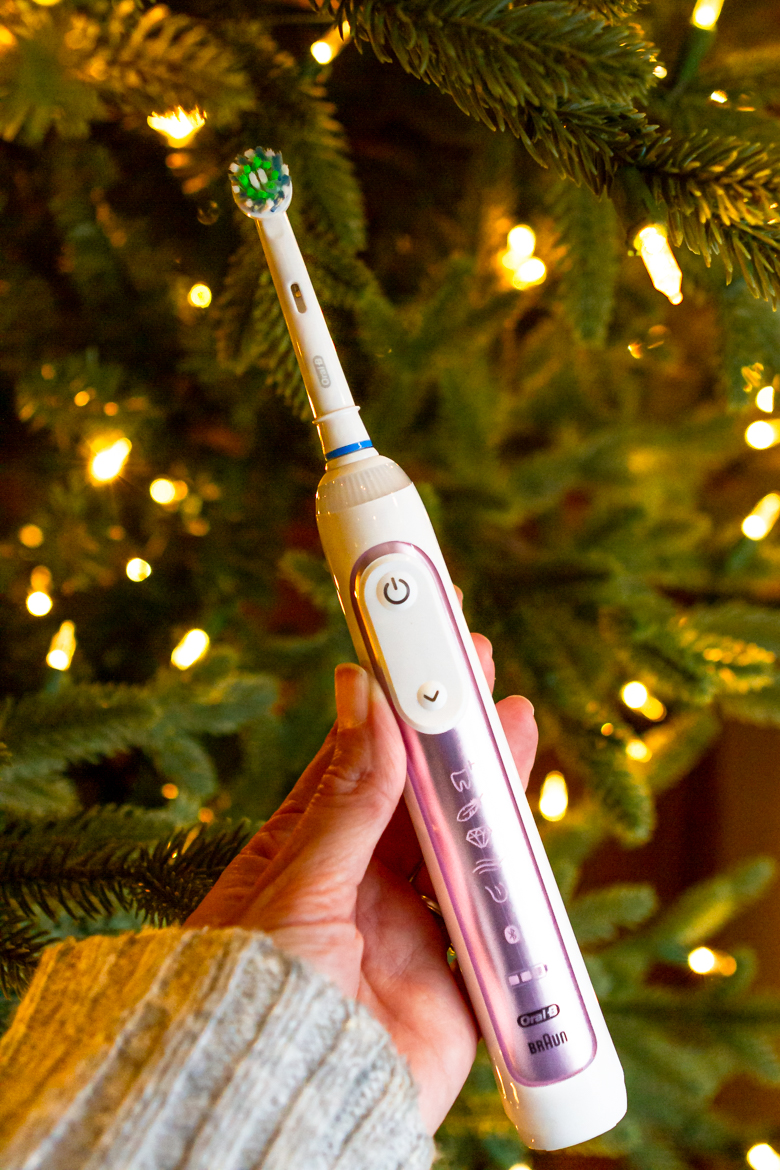 Oral-B really thought of everything when it comes to the Genius 8000. My personal favorite feature is the Smart Travel Case (included) that allows you to charge both your toothbrush and your smartphone at the same time. What?!? This truly is a "smart" innovation that I use all the time when traveling.
I just can't get over all of the things we can do with technology these days. I mean, talk about a high-tech toothbrush! But I wouldn't expect anything less from Oral-B — they're the #1 dentist-recommended toothbrush brand worldwide.
Go here to order your Oral-B GENIUS 8000 for $89.94 on Amazon.com!