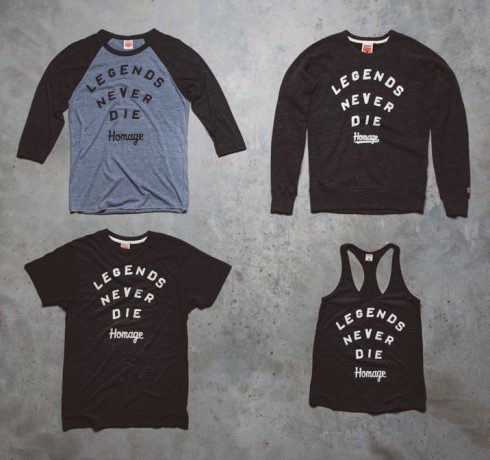 It's no secret that I love my Homage gear — I practically live in it!
For those of you not familiar with Homage, they're based right here in Columbus, Ohio. So you'll find a lot of local college and pro teams on their site, but they also have awesome gems like a "There's no crying in baseball" tee and this great "Legends Never Die" line! All of their tees and sweatshirts have that fantastic worn-in, super soft, vintagey feel to them, and they're absolutely my fave.
I just picked up one of the new logo Columbus Crew hoodies for my soccer junkie daughter, and after I made my purchase, Homage gave me a link to share with friends and family to save an additional 25% off your first purchase. I'm not sure when this Homage discount code expires, but enjoy the savings while you can!
We're totally an Homage family. I'd say we own no less than 30 of their awesome t-shirts and sweatshirts!