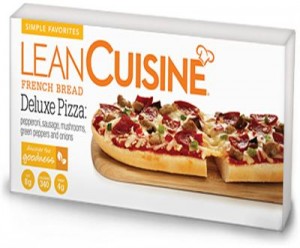 Here's a great high-value $1/1 Lean Cuisine Casual Cuisine Panini, Flatbread Melts, or Pizza printable coupon! This particular coupon is only valid 6/3 through 6/9, but it looks like they're going to be offering one a week for the next four weeks.
Update: You can actually print all 4 weeks now! Just click the arrow on the right to page through the book to the other weeks. I'd recommend doing so if you like Lean Cuisine products, because these high value coupons won't last long.
Thanks, Common Sense With Money!