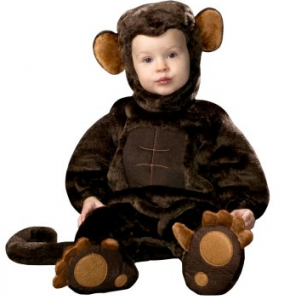 It's time to start thinking about Halloween costumes, and I'm all about looking for a bargain. I'm loathe to spend a lot of money outfitting my kids in expensive costumes that they're going to wear for maybe an hour tops walking around our neighborhood, especially when they've usually stripped off any masks and accessories halfway in.
So I'm excited to have stumbled upon Buy Costumes and their great clearance deals! They have children's costumes starting as low as $3.99, and you'll receive free shipping if you spend $40. Many of the stores around here are already looking a little picked over, so the large selection is really nice.
If you're looking for a little inspiration, check out this previous post I wrote on 5 Ways To Save On Halloween Costumes!