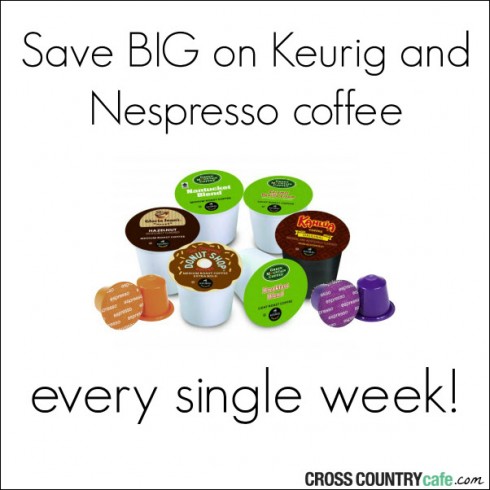 Cross Country Cafe has a great sale going on this week – that's right – not just today but now through Tuesday (6/16) on a great variety of Keurig K-Cups!  PLUS you can score some SoHo Nespresso Capsules at a great value too.  Eclectic sophistication is in the air when you visit SoHo, the same applies to this delicious Nespresso compatible coffee. The unique combination of chocolate and blackberry create an understated taste full of depth. A blend of Guatemalan gourmet coffee beans provide a light acidity and lively finish.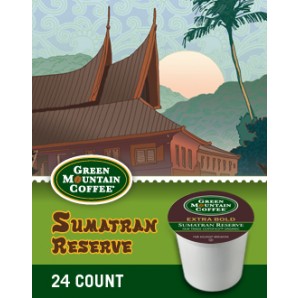 You can pick up Green Mountain Sumatran Reservee Coffee Keurig K-Cups for $11.99! (That's $0.50 a K-Cup.) Sumatran Reserve is a dark roast, extra bold Keurig K-cup coffee that is also organic and Fair Trade certified.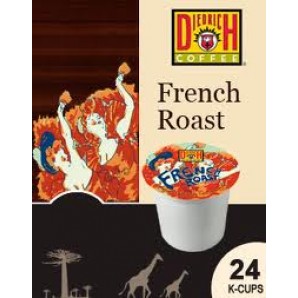 You can also pick up a 24-count pack of Diedrich French Roast Keurig K-Cups for $9.99 (that's $0.42 a cup)! If you like dark K cup coffee that is toasty but not bitter or burnt, then Diedrich Coffee's French Roast K Cups are just right for you. Made from a blend of Arabica beans that lend themselves to a strong K cups containing dark roast coffee, this French Roast has a touch of molasses that is deeply satisfying.
Green Mountain Coffee's Sumatran Reserve Coffee Keurig K Cups, $11.49 ea.
Diedrich Coffee French Roast Coffee Keurig K Cups, $9.99
SoHo Medium Brown Roast Espresso HiLine Nespresso compatible capsules (10 pk.), $4.99
Enjoy FREE Shipping wyb $59 or more
$0.42-$0.50 per cup!