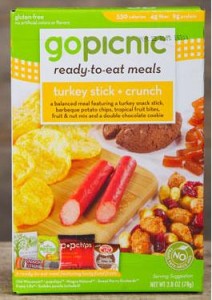 Here's a fantastic GoPicnic Living Social deal today that you'll want to take advantage of. These are great for on the go meals or school lunches — and the have gluten-free options too!  Score a $60 GoPicnic voucher for $30!
Here's how to get this deal:
After you register or if you're already a member, click here to go directly to the offer.
Click the blue "Buy Now" button to complete your order!
Promotional value for your voucher ($60) expires 6/28/13.
Paid value for your voucher ($30) expires 4/12/2018.
Limit 1 per transaction.  Entire voucher value must be used in 1 visit. Shipping not included.  Deal is only valid for the exclusive LivingSocial 12-packs listed.